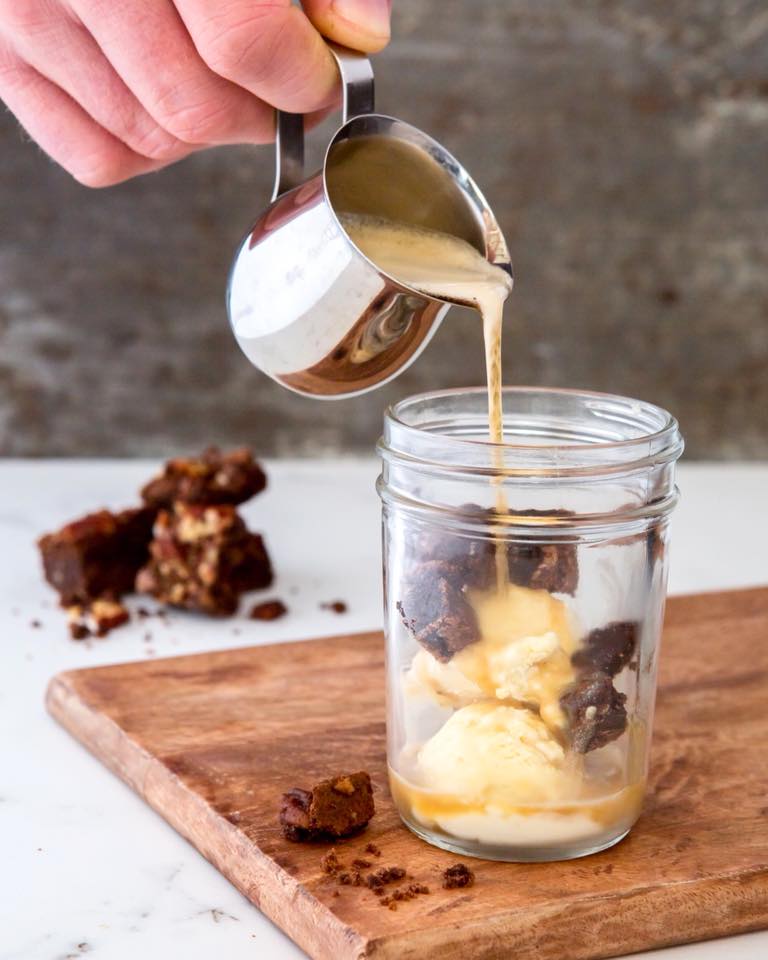 Dote Coffee Bar, located on the second floor of Lincoln Square Expansion in Bellevue's Lincoln Food Hall South, is a great place to go while out shopping this holiday season.
Co-owners Sarah Doud and Chef Ewald Notter have come together to offer a collection of small batch, locally roasted coffee, with a delicious twist- chocolate. While Doud manages the coffee products, Notter creates chocolates and ice cream that can be added to a coffee drink, a boozy coffee cocktail or enjoyed on their own.
The new coffee shop offers adult drinks, like the their Nitro Float; a classic root beer float with nitro cold brew over vanilla ice cream, as well as beverages with spirits like the Whiskey Double Dark, made with honey dark chocolate and espresso spiked with whiskey. They are currently featuring seasonal drinks crafted on the bar like their Eggnog Latte, White Mint Mocha, and kid's Minty Hot Chocolate that comes with a chocolate truffle to stir in.
Dote has a selection of gifts to purchase like their 5-piece truffle boxes (Salted Caramel and Holiday Collection) and 12-piece truffle boxes (Salted Caramel, Honey Dark Chocolate Collection and Holiday Collected). There are also packaged nuts, the "dote tote" including any combination of coffee and chocolate, and their gift cards.
Dote Coffee Bar is open Monday through Friday from 6:00am to 9:30pm, Saturday from 8:00am to 9:30pm and Sunday from 8:00am to 7:00pm.