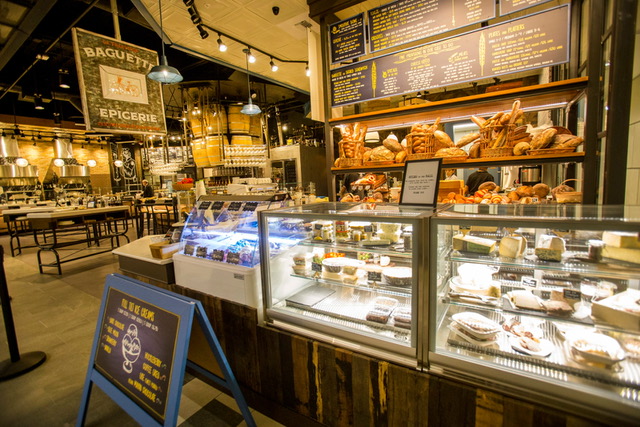 Baguette Epicerie is one of the concepts that opened up in Lincoln South Food Hall this past January. Specializing in Parisian-inpsired breakfast croquets, baguette sandwiches and ice creams, this restaurant has something to offer for breakfast, lunch and dinner.
Their menu offers a wide variety of options, ranging from toast like smoked salmon or avocado and soft boiled eggs, quiches, soups, and salads, to smoothie bowls, baguette or batard sandwiches, and items customers can grab to-go like spreads, meats and cheeses. Grand Central Bakery has partnered with Baguette Epicerie for their baguette and batard breads. Full Tilt ice cream is offered daily with flavors like vanilla, huckleberry, blue moon and vegan mayan chocolate.
Baguette Epicerie is also a coffee bar for those who enjoy a bold, darker flavor. According to Jeffrey Frederick, concept creator and partner in the LSFH project, "There are so many incredible coffee bars in the area, in particular Dote, which is a neighbor with us at LSFH. Their coffees are incredibly rich and smooth. La Colombe is a roaster I've used frequently in the past, they are different from Dote, offering a darker deeper roast. They had no presence in the PNW, thus offered us an opportunity to introduce them to the area as an alternative for those who enjoy a bolder flavor spectrum."
For more information on store hours and menu options, please visit their website.