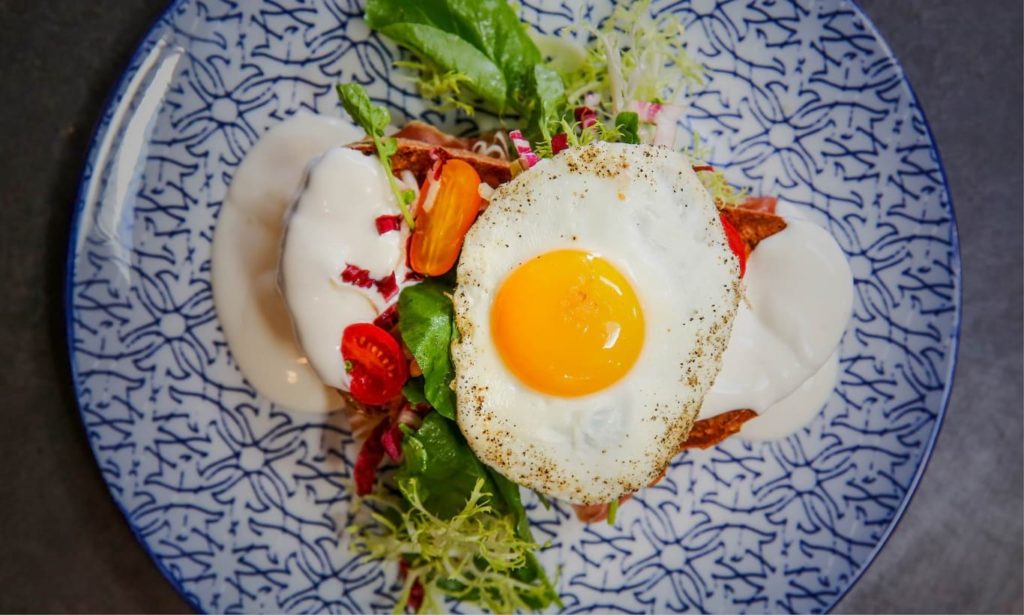 The Bellevue Collection sponsors a monthly series called "In the Kitchen" featuring a Bellevue Collection restaurant each month. The "In the Kitchen" articles will be a monthly feature taking a more in-depth look at the eateries through the eyes of the owner, general manager or chef.

Lincoln South Food Hall, downtown Bellevue's new communal experience, opened in January 2018. Located at Lincoln Square South, this diverse dining option is accessible to both Bellevue Square and Lincoln Square North through the covered sky bridge. Lincoln South Food Hall is open daily for breakfast, lunch and dinner, with menus that were created by Jeffrey Frederick and Chef Kevin Hee of the Elite Brand Hospitality Group. Executive Chef, Daniel Laferriere, oversees all six concepts, including; Barrio Luchador, Burger Brawler, Avo-Poke, Fat & Feathers, Baguette Epicerie, and Crost Crosta E Vino. Dote Coffee Bar, the adjacent Food Hall neighbor, opened last year, offering locally roasted coffee, signature chocolate, ice-cream and booze. The team is focused on using local, high-quality ingredients, in company with an array of specialty beverages.
How Did the Food Hall Concept Come Together?
Jeffrey Frederick was working with his two partners, Elaina and Paul Herber, who both live in Bellevue and exude a passion for dining and hospitality. Jeffrey was tasked with solving for a decline in casual full-service restaurants. He studied emerging segments, and the food hall idea was intriguing to him. Jeffrey felt that he could build a better experience with higher quality ingredients, passionate cooks/chefs and equipping restaurants with what they needed to create exceptional cuisine. Jeffrey, Elaina, Paul and their team took a four-city tour through over a dozen food halls to study and influence their collection in Bellevue.
Was Bellevue Collection Looking for a Concept Like This? How Long was this Idea in the Works? |
The team had been working on the concept of the Food Hall for nearly two years. It began when Paul Herber reached out to Kemper Development. They looked at six existing and new restaurant locations throughout Bellevue Collection. After studying the area for several weeks, they came back with the idea that they wanted to bring both a premium restaurant (Ascend) and a Food Hall. Jeffrey and his partners proposed six concepts and Kemper Development accepted. Along with Dote, there are seven restaurants in Lincoln South Food Hall to choose from.
The Food Hall Concept is New for Bellevue. Why do you Feel the Timing is Right?
Jeffrey and his partners realized that Kemper had done an amazing job bringing together retailers, office, restaurants and residences. However, the restaurants were mostly full-service, sit-down dining experiences and regional or national chains that are not inexpensive to dine in regularly. Jeffrey felt that they could offer uniqueness, quality, convenience, and value with their open dining format like a food hall.
What's the Audience that you're Targeting for the Food Hall?
From executives to kids, carnivores or vegetarians, brew lovers to wine geeks, they are happy to offer a multitude of options to the whole community.
Is Lincoln South Food Hall Intended to be family-friendly? 
Jeffrey, who has five children and his partners, Elaina and Paul, who have two children, felt the importance of the Food Hall being "family foodie focused". Jeffrey believes that parents today are looking for their kids to eat well, experience bold and interesting flavors, to be able to relate to their roots and to be thoughtful about the environment while receiving a good value.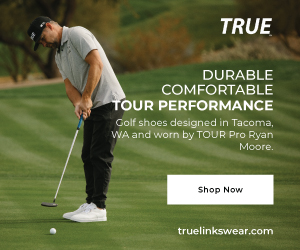 Explain the Idea Behind the Different Seating at Lincoln South Food Hall (communal, bar-style, traditional tables). 
According to Jeffrey, seating was a huge topic for them. Dining is more than great food and service; it is about a sense of place. Their Food Hall has little enclaves, nooks, as well as sprawl. He wanted their design and layout to offer a new sense of discovery each time guests enjoyed the seven different concepts.
Barrio Luchador
Serving Mexico's al pastor tacos and other street food out of an airstream trailer, Barrio Luchador offers dining options for breakfast, lunch and dinner. Fan favorites include the traditional Al Pastor taco with roasted pineapple and pork, and the Cabeza Tender Beef Cheeks. There are sides and snacks to enjoy like their Street Style Shrimp Cocktail and Ancho Chips and Guacamole. They also offer margaritas, beer and soft drinks like Mexican Coca-Cola.
Burger Brawler
Burger Brawler is known for its Prime Steak Burgers, Hand Cut Gravy Fries, and variety of brews on tap. All menu items are made with locally sourced ingredients and exceptional flavor. "Must haves" include; the Burger Brawler, Katsu Hot Burger, Fishwich, and Garlic Butter and Parmesan Fries. The menu also includes salads, snacks, and desserts like milkshakes and Fried Oreos and Cereal Milk. Twenty five beers are offered on tap, as well as six hand-crafted cocktails, plus a full bar, and wine.
Avo-Poke
With a specialized chef from Hawaii, this restaurant offers sustainable salads, poke bowls and fresh juice. The menu includes a wide variety of items for diners to choose from, with five main steps when creating a poke bowl. Some of the options are as follows; Arugula and Spinach Mix or Brown Rice and Swiss Chard, Seared Tuna or Roast Chicken, Sherry-Avo Vinaigrette or Soy Sesame Dressing, and Bacon, Masago or White Sesame, and more. There are five blended juices and cleansers to choose from, as well as herbal and fruit infused waters.
Fat & Feathers
This new-style bao sandwiches, ramen and saimin slurp shop, has a different feel from the other six restaurants at the Food Hall, because it offers bar-style seating so that diners can experience watching the ramen chefs. The ramen menu consists of six different options, like; pork belly, mushroom and mochiko chicken. There are also extras available like seaweed, black market kimchi, and five spice roast duck. There are four broths and two types of noodles to choose from as well. The Bao portion of their menu offers six different options like honey walnut prawn and portobello mushroom, while the Fat & Feathers Butcher Block includes three items; five spice roast duck, roast pork belly, and salmon pastrami.
Baguette Epicerie
This restaurant specializes in Parisian-inspired breakfast croquets, baguette sandwiches and ice creams. Their menu offers many options like avocado and soft boiled egg toast, quiches, soups, salads, smoothie bowls, baguette or batard sandwiches, and more. There are also grab-to-go items that customers can enjoy at home like spreads, meats and cheeses. Full Tilt ice cream is offered daily with flavors like vegan Mayan chocolate and huckleberry. There is also a coffee bar, differing in the coffee available at adjacent neighbor, Dote Coffee Bar, because its flavors offer a bold, darker flavor from the roaster, La Colombe.
Crosta E Vino
Known for its American craft pizza, artisanal cheeses, salumi boards and tap wine bar, Crosta E Vino has a menu that consists of small plates, crostini, pizzas like Organic Tomato, Chicken and Kale, and Ham and Eggs, and boards with marinated olives, cheeses, meats and more. Thirty wines are featured on tap. The variety of wine ranges from Chardonnay, Rose, Bordeaux and more. Seating is unique for this restaurant because diners can sit at the counter and watch the pizzas being crafted, sit at the barrel bar, or congregate in groups at the communal tables at the table spoked piazza.
Dote Coffee Bar
Co-owners Sarah Doud and Chef Ewald Notter have come together to offer a collection of small batch, locally roasted coffee, with a delicious twist of chocolate. While Doud manages the coffee products, Notter creates chocolates and ice cream that can be added to a coffee drink, a boozy coffee cocktail or enjoyed on their own. The space is designed as an 'open kitchen', allowing customers to be a part of the crafting of their drinks.