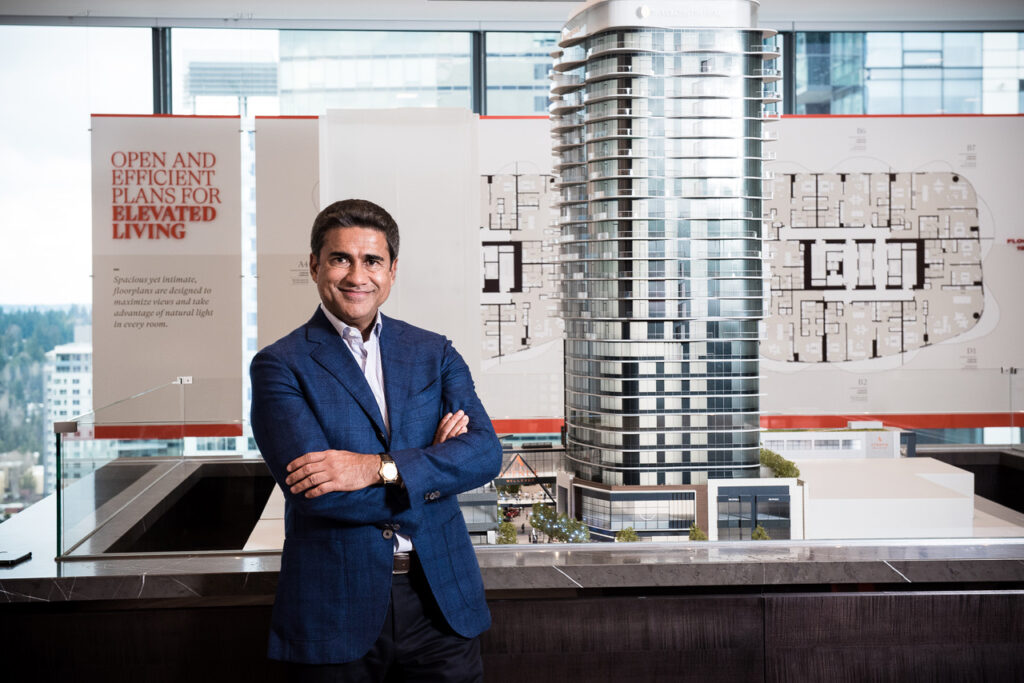 We're kicking off a new ongoing column, Bellevue Business Leader Series, where we'll interview a wide range of business leaders in Bellevue. These in-depth interviews will focus on how the leader got started in business and how they continue to lead today. To launch the series, we're interviewing Andy Lakha, Principal and CEO of Fortress Development who is the passionate visionary behind Avenue Bellevue. The project located at NE 8th Street and Bellevue Way will include luxury condos, InterContinental Hotel, and 85,000 square feet of retail space.
I interviewed Lakha in his office, on the 22nd floor of the Avenue Bellevue presentation center, which feels like a luxurious hotel lounge that you would expect to find at his new property. Lakha leads with passion, persistence, and vision. His entrepreneurial spirit has led him to continually try new businesses and ideas.
Early Days
Lakha was born in India and grew up within Pakistan. His understanding and vision of luxury was shaped by a nearby InterContinental Hotel that he used to walk by. At a young age, he had hoped for the opportunity to someday be able to buy a cup of coffee at the hotel.
Lakha came to the United States at 17 years old. He moved to Chicago where he had family. The next 11 years would be the most formative years for Lakha where he would experience University, his first job, and own his first company.
Acquiring His First Business: Blues and Jazz Club
Lakha attended University of Illinois and majored in accounting and business. While attending University, he got his first job as a bus boy and pizza delivery driver. Eventually, Lakha started working at Biddy Mulligan's, a blues and jazz club, while going to school. The club, which was close to Northwestern University, was owned by a friend of his. While working at the club, he started to grow a strong affinity for the blues and jazz scene. Lakha got his first opportunity to be a business owner at a young age. While he was still in college he got the opportunity to buy the business from his friend. Being a college student, he did not have these funds readily available, so per Lakha, he took his dad to the club on a Friday night to show him the success that the venue was experiencing and eventually asked him to borrow a portion of the funds to make him a 50% owner. Although he would not realize it at the time, this opportunity would empower many future business ventures to come.
Biddy Mulligan's and Andy Lakha had great success. The club was featured in the Chicago Sun Times and Chicago Magazine as well as playing host to popular musicians such as Eric Clapton, Chuck Berry, Muddy Waters, B.B. King, R.E.M and many more. Lakha grew the network of Jazz and Blues clubs to three in total throughout the Midwest.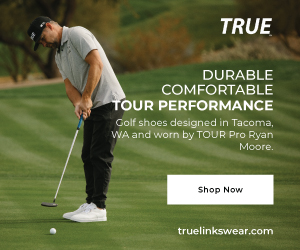 "I had the opportunity to be around the company of great musical legends when I was 21 and 22 years old," said Lakha. This in addition to the many athletes that came into Biddy Mulligan's, their influence and friendship had a big impact on him. Lakha had the opportunity to meet popular Chicago athletes including, Walter Payton, Michael Jordan and others.
Two consistencies throughout Lakha's career are that he has always looked to grow his businesses, as well as looked for new challenges. In the mid 90's, he met a woman that he would eventually follow to Los Angeles and marry. Andy sold his clubs and began looking for a new business opportunity, a gas station/convenience store and car wash, a business he got exposed to while in Los Angeles. Lakha added that, "I didn't like the energy and vibe of L.A. in the 90's." As he was looking for business locations, he discovered that gas stations in the Seattle area were half the price for the same volume of sales. This led him to purchase an Everett, Washington ARCO / am/pm gas station and convenience store .
Trading Up
Lakha considers himself a "big thinker" and wanted to grow the number of gas stations that he owned. Over time, he cut deals with Chevron and ARCO to build more locations. According to Lakha, he had an arsenal of about 20 Arco and Chevron corner lots. His success with site selection and land ownership led to national companies, such as McDonald's, Jack-in-the-Box, Walgreens, and Rite Aid, to want to work with him. Lakha eventually worked with them to build the store and lease it back to these companies.
Through this process, Lakha discovered that he preferred being a landlord and as a result started selling his gas stations. He purchased a strip mall near Alderwood Mall in 1997. Lakha continued, as he called it "trading up," going on a spree of buying and selling shopping centers that eventually totaled a portfolio of $1.5B. "Just the American way, literally buying something, improving it, selling it, taking the money and buying something bigger," said Lakha.
Avenue Bellevue, Lakha's Legacy Project
Lakha found Bellevue to be a beautiful and upcoming city. He purchased a piece of land within Meydenbauer Bay and built a house for his family in 1999. Although he has lived in Bellevue for two decades, he hasn't done a commercial project in his hometown. He says that he's been looking for the right project.
"This is my city, this is my home and I wanted to contribute to the great Bellevue community. I've been looking for years and years to find the right opportunity," said Lakha.
For the past four years, Lakha has been working with the company he founded, Fortress Development and other partners, to develop the Avenue Bellevue concept, which will be located at NE 8th Street and Bellevue Way. The project, which is planned as a mixed-use property will include 95 luxury condominiums that start at $1.3M for a one-bedroom, $2.1M for a two-bedroom and $4.2M for three-bedroom units. The condos are planned to have top of the line luxury finishes, as well as a Rolls-Royce house car with driver for Avenue Bellevue residents and hotel guests to use locally. The 268-room Bellevue InterContinental Hotel is described by Lakha as what will be the "Best hotel in the state." In February, Fortress Development announced that Joshua Skenes, a three Star Michelin chef would be opening the restaurant at the property, Angler (https://downtownbellevue.com/2019/02/06/avenue-bellevue-development-announces-3-star-michelin-chef-joshua-skenes-open-new-restaurant-angler/). Much of the retail is yet to be announced.
"This is a legacy project for me, it's where I will be living and hanging out." Lakha goes on to say, "I want Avenue Bellevue to be the center and also heartbeat of town and it will be exactly that in less than three years when it opens."
When he describes Avenue Bellevue, the energy in the room begins to grow and he gushes about the project. Lakha touts how Avenue Bellevue will raise the level of architecture and luxury, bringing a world class building to a world class city. He believes that the retailers and other tenants of the building will be "very impressive for people." Additionally, Lakha went on to share that "the project will have world class amenities," as well as having "art incorporated into the architecture."
The proximity of Avenue Bellevue to The Bellevue Collection and downtown core is one of the appealing aspects of the project. Lakha shared that he sees the project as a compliment to The Bellevue Collection, and he doesn't see them as competition. He referred to Avenue Bellevue as being unique with "high-street retail and the culinary experience restaurants."
Lakha went on to share information about the prospective tenants at Avenue Bellevue, "Retailers are talking about putting in flagship locations in our project, and we are in position to pick and choose because who we want because we have more interest than we have space."
"I just put (plans for) 85,000 square feet, which is very limited. I want it to be exclusive. I want it to be unique. Once we announce some of those names you will see that," said Lakha.
According to Lakha, the tenants from the Pacific Northwest, as well as national and international areas, are projected to be coming to Avenue Bellevue.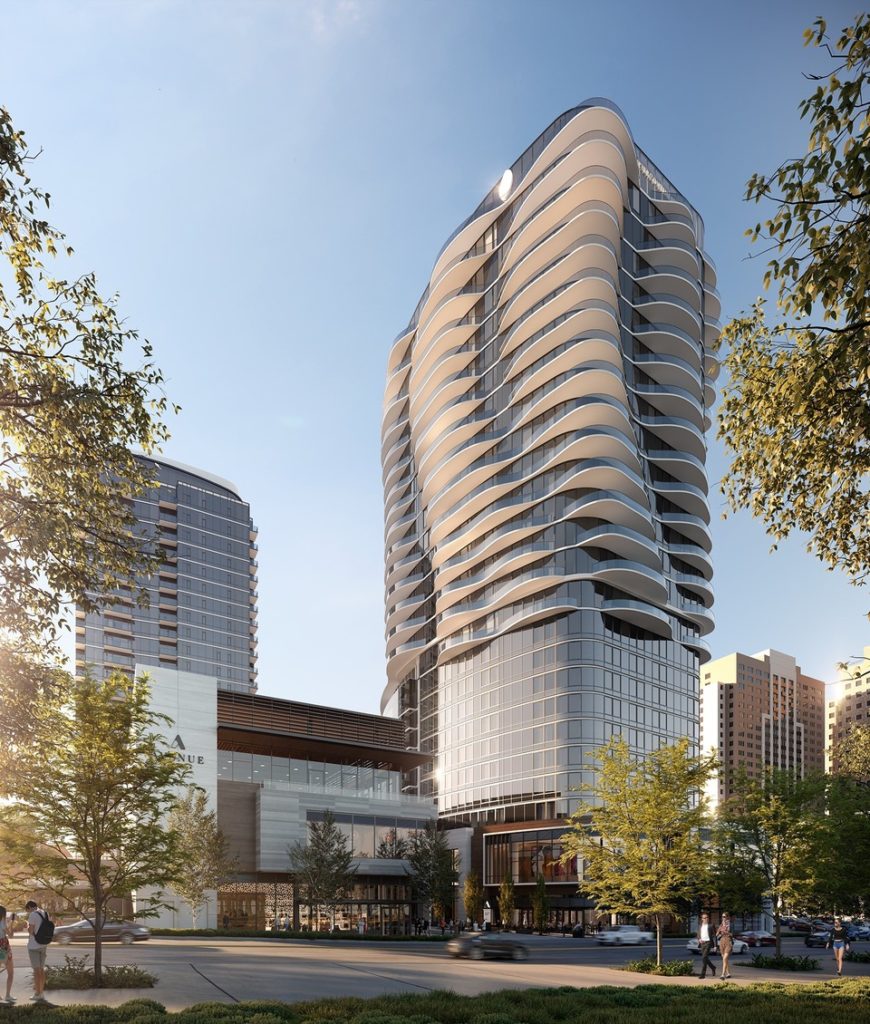 Driving Teams With Vision and Passion
Lakha feels that selling his team on his vision is very important. "They all understand my vision and feel my passion."
Lakha shared an example regarding Avenue Bellevue where he had a specific vision that he needed to clearly communicate. "This location was hard to develop, thus it had not been bought yet. I came up with the idea and the vision to take the easement in the middle and create this avenue. This swirling and curving avenue lined with European style retail and entertainment and people spilling out is the vision. I used this easement as an advantage."
"I have a very good knack for building teams," said Lakha. "I took two years interviewing people (for Avenue Bellevue). I spend the time. I go with my feel."
When asked about balancing his life and work he said, "I have a principle that family comes first." He went on to describe how he's used to juggling and working 24/7. He said, "You can't shut it off when you're in my position. You have to always be in touch or connected."
Lakha is focused on Avenue Bellevue, but says that he has exciting aspirations after the project is complete.
Andy Lakha
Company: Fortress Development
Title: Principal and CEO
Industry: Real estate development
Business Superpower: Vision & Team Building