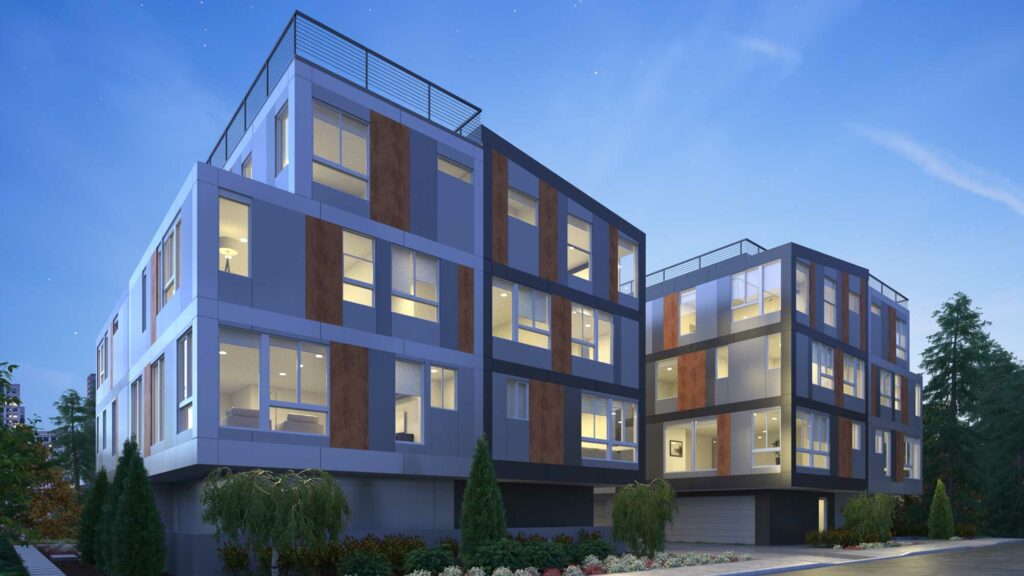 A new condo project, Bellevue Eight, is set to launch pre-sales later this week, with expected move-in to be in mid-November.
The contemporary condos are located at 10631 Southeast 2nd Street. The eight homes are situated just above Main Street, with views of downtown Bellevue.
Units range from 1,943 square feet to 2,411 square feet. The luxury condos include a spacious master suite with walk-in closet, individual garage and a large rooftop deck. Two of the eight units have two bedrooms, which are master suites, and the other six units have three bedrooms.
According to a representative for Envision Northwest LLC, one of the eight units will be listed in the coming days at 10672 Southeast 2nd Street. The home is located on the southwest side of the west building. It is 2,411 square feet and includes two bedrooms, two and a half bathrooms, as well as a rooftop deck, tandem garage and high-end appliances. The listing price is $1,499,900 and HOA dues are expected to be around $300.