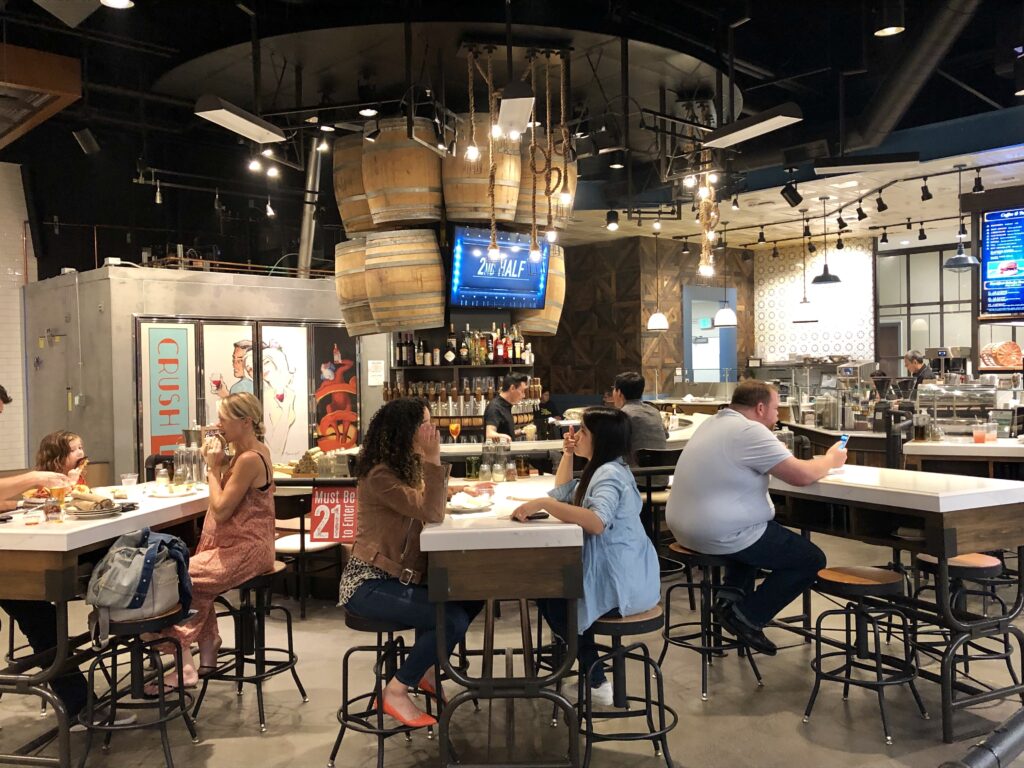 Lincoln South Food Hall is shifting its restaurant concept, Crosta E Vino. Moving forward, the Italian restaurant has been renamed Crosta and the tap wine bar has been replaced with Crush Bar, which recently opened on the second floor of Lincoln Square South.
The bar features different menu items like garlic knots, green hummus with baguette and carrots, aperol spritz, martini, draft beers and 10 to 15 different wines on tap. Diners can also order from the Crosta or Baguette Epicerie menus to be delivered to their seat at Crush Bar.
Lincoln South Food Hall has created a space that is light and open with European undertones, offering cocktails and wine on tap, compared to its neighbor, Burger Brawler, that has an enclosed space and sports bar atmosphere, featuring drinks like beer and whiskey.
Crush Bar offers happy hour daily between 3PM and 6PM. Drinks range between $5 to $7.
Seating for this spot is unique because guests can sit at the bar or congregate in groups at the communal tables.