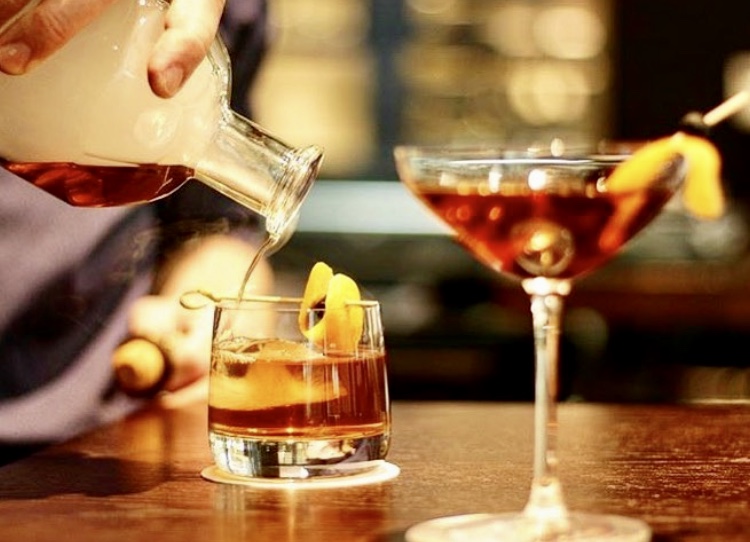 Looking to grab a drink with friends, spend a night out on the town or go on an intimate date with your special someone? From fast-casual dining with wine on tap, to a swank lounge that offers craft cocktails or a sports bar feel featuring an array of beer on draught, The Dining District has just the place to suit your needs. We've curated a list of restaurants at The Bellevue Collection that includes options for award-winning wine lists, cocktails and beer.
Wine
For a light and open space that has European undertones and sits at a fast-casual dining spot, go to Crush Bar at Lincoln South Food Hall. They have 12 wines on tap, offering red, white and rose, and bonus? Customers can order from nearby restaurant concepts for a little nosh while you drink. The contemporary Northwest lounge that is Cypress Lounge and Wine Bar, located on the first floor of the Westin Bellevue, features local premium wines. Guests can choose from about 24 different types available, from cabernet sauvignon, to Merlot and Pinot Grigio. They also carry rare and collector wines for the wine connoisseurs out there! If you want to experience stunning views paired with an award-winning wine list, Daniel's Broiler carries wines from the finest wineries in Washington, Oregon, California and world-wide. Reds, whites, rose, half bottles and wine by the glass are all available, along with port, dessert, rare and collector wines.
In the month of October, enjoy 1/2 off bottles of wine every Monday at Duke's Seafood. Baron's Xi'an Kitchen and Bar is also having a "Wine and Dine Tuesday" this month, offering half off selected wines by the bottle.
Beer
If your ultimate relaxation is in a sports bar atmosphere, Burger Brawler is the right place to grab a drink. The intimate space offers 24 beers on tap with six of them rotating, along with four TVs that diners can see from all angles of the restaurant. Must leave but still have some of your drink left? Bartenders can "can" any unfinished beer for patrons to take home. Get a taste of Ireland from the comfort of Bellevue at Paddy Coyne's Irish Pub. Their bar features imported beers and local brews paired with authentic Irish Cuisine. For elevated tavern fare, Tavern Hall carries 22 beers on draught that includes light beers like Bud Light, Hops like Velvet Larry Fresh Hop IPA, and dark, malty beer like Guinness Draught. Also on the menu are ciders, bottles, cans and cocktails. Drink your beer in the company of fun games like shuffleboard and darts.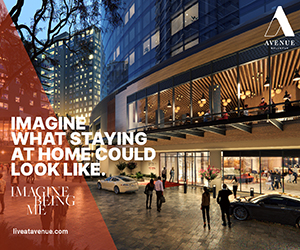 Cocktails
Looking for a large, inviting space that blends both Chinese and American culture together? Baron's Xi'an Kitchen and Bar features extravagant cocktails like the Toki Barreled Aged Smoked Old Fashioned. The whiskey is infused at the table with smoked bourbon barrel wood chips. The experimental and inventive bar carries 31 types of whiskeys, including six that are Japanese, 11 types of Tequila, 20 types of Scotch and more. Gather around an indoor fireplace amongst 360 degree views at Ascend Prime Steak & Sushi and enjoy their plentiful craft cocktail menu. Many drinks on the menu include a beautiful presentation upon delivery. For example, the 1921 cocktail is served with bubbling dry ice and a flower inside, and the Washingtonian is infused with aromatic smoked flavors using a smoking cloche that is delicately presented at the table. There are also seasonal drinks like the Aki Nashi fall cocktail, featuring Toki whiskey with a fruity chai twist. For a unique spot in Bellevue that is specifically a cocktail bar, you must go to Civility & Unrest. The modern-inspired speakeasy has Northwest-inspired craft cocktails, and a well-curated champagne and wine list. They are constantly creating new cocktails for the changing seasons. Popular drinks include The Golden Triangle, which has Irish whiskey, lime, ginger, turmeric, and lemongrass, and A Day in Giverny, which consists of botanical gin, lavender, lemon, honey, rosemary and mint. There are over 48 house-made craft cocktails included on the menu.
Earl's Kitchen + Bar is offering a $5 classic Old Fashioned in the month of October.
For a full list of restaurants within The Dining District at The Bellevue Collection, please visit their website.