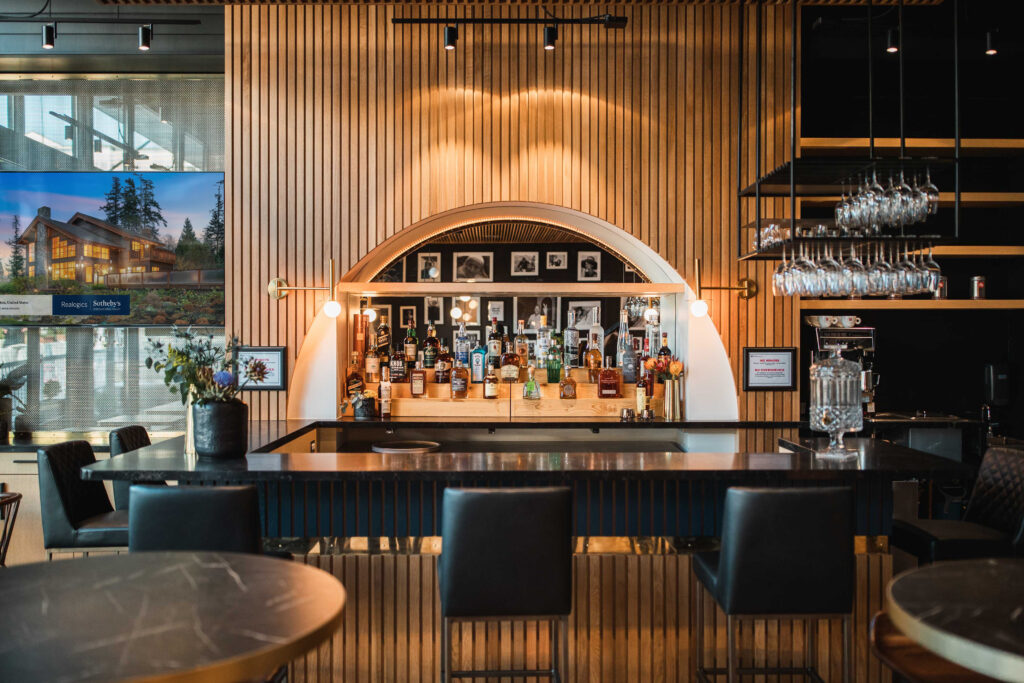 B-Bar Cafe and Cocktail Lounge is now open. Realogics Sotheby's International Realty opened this new Bellevue branch to incorporate retail and restaurant space into their real estate office.
The space is composed of a restaurant, coffeeshop, and piano bar. By day, it is a cafe and coffee bar, while at night, the space turns into a cocktail lounge and piano bar with a full dinner menu.
The restaurant and lounge is run by Joe Vilardi, owner of Bis on Main, located two doors down on Main Street in Old Bellevue.
The 3,200 square foot space also offers co-working spaces. The real estate branch has about 240 of its agents working out of this office, with new state-of-the-art technology in their conference and meeting rooms.
B-Bar is located in Old Bellevue at 10237 Main Street. Their hours are 8am to 4pm, daily, for the cafe, and 4pm to 10pm, daily, for drinks and small bites. Valet parking is available for customers.