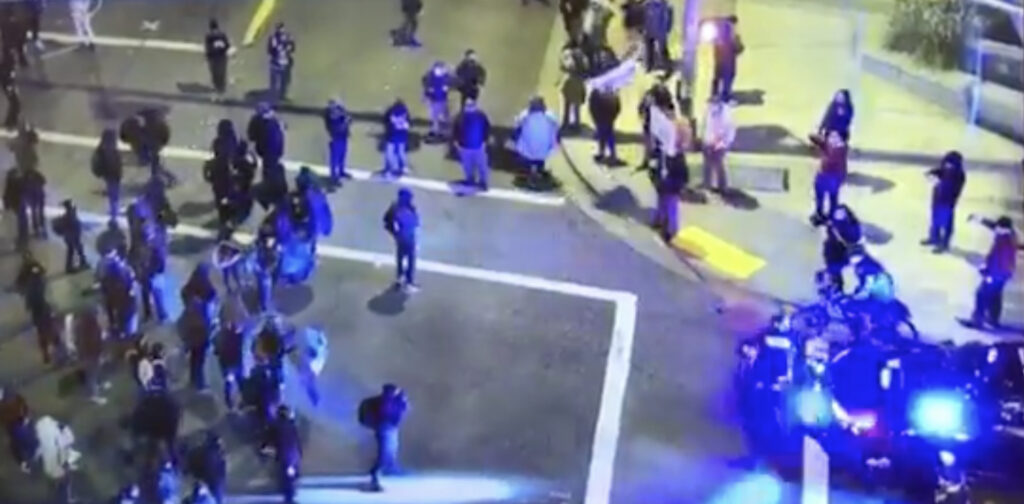 A planned protest in Downtown Bellevue on Saturday night started at Bellevue Downtown Park at 6:00PM and lasted until around 10:00PM. The protestors were organized and promoted by "ENDD" (Every Night Direct Demonstration), which is an organization that supports the Black Lives Matter movement and wants to abolish the police.
In the week leading up to the Downtown Bellevue protest, the marketing materials stated, "Bellevue is home to some of the richest folks in the world – it's time to wake them up…"
For good reason, we've spent a lot of time applying pressure in Seattle – it is a hub of capitalist profiteering & inequality, not to mention SPD, amirite?

However, in doing so, we've been neglecting our equally evil, capitalist cousins to the east!

Bellevue, here we come! pic.twitter.com/LVXLOZfu9F

— ENDD (@ENDDSeattle) October 19, 2020
According to attendees at the protest, the crowd was around 100 people. The protestors marched throughout the streets in Downtown Bellevue over several hours. The event for the most part was largely peaceful. The group had consistent chants of "Black lives matter" as well as profanity regarding the police. One protestor was caught on camera spray painting the roadway. There were a couple of moments caught on social media that pro-police supporters clashed with the protestors, but these moments were short and limited.
The Bellevue Police Department throughout the night closed several roadways to make way for the protests as the group made their way through busy intersections.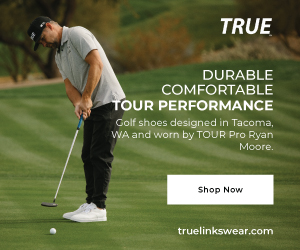 Just after 8:00PM, Mayor Robinson declared a civil emergency in the city and signed an emergency order prohibiting weapons. The Mayor advised the public to avoid the Downtown Bellevue area. The ban stated, "all persons are prohibited from possessing any weapon (with the exception of firearms), including but not limited to, rocks, bottles, pipes, bats, clubs, chains, sharpened objects, shields, gas, flares, torches, paint balls, light bulbs, any incendiary devices, pry-bars, skateboards, liquid filled balloons, lumber, or any other objects which can be used for infliction of bodily harm or damage to property, if possessed with the intent to cause harm to persons or property. With respect to firearms, all persons are prohibited from discharging any firearms in the restricted area."
The ban triggered a Public Safety Alert that was sent via cell phone to nearby residents, which was surprising to many and ultimately signed onto social media asking questions about what was happening.
The ban was lifted at 10:35PM once the crowds dispersed.
On Saturday night Bellevue police made one arrest for driving with a suspended license.
Protestor caught on camera spray painting on roadway
The group continues to march in the middle of the streets. One is tagging the roadway with spray paint. We have made one arrest for Driving with a Suspended License. pic.twitter.com/GXB57rd4P5

— Bellevue, WA Police (@BvuePD) October 25, 2020
Bellevue Police stopping protestors from moving forward…
#Bellevue @DTBellevue @BellevueDotCom pic.twitter.com/tExzF45EO9

— Chris Bell (@Chrisbell85) October 25, 2020
Bird-seye view
Very small number of demonstrators on 4th Street crossing 106th. Strong presence of ⁦@BvuePD⁩ and no violence. #Bellevue pic.twitter.com/rizwmTwoC7

— Jeff Stroebel (@ESOC09) October 25, 2020
Returning back to Bellevue Downtown Park
Back at DT park #Bellevue @DTBellevue @BellevueDotCom pic.twitter.com/owS0YZkZKF

— Chris Bell (@Chrisbell85) October 25, 2020