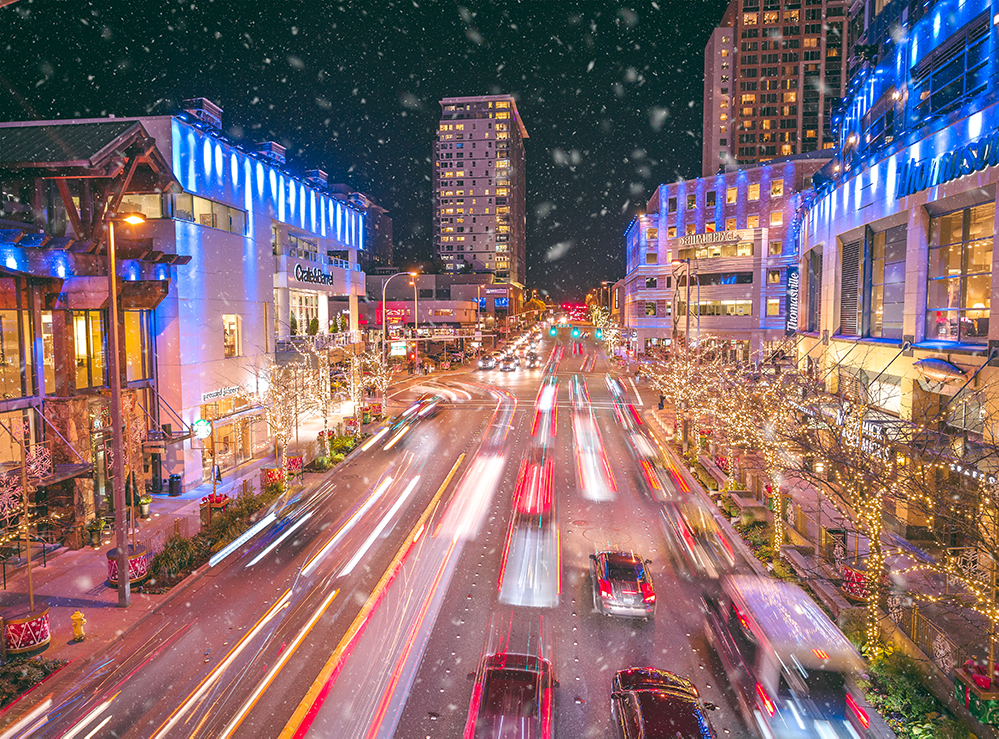 Bellevue Magic Season, which plays host to Bellevue holiday events annually begins this weekend and goes until January 4th. This is the 24th season of Downtown Bellevue transforming into a holiday destination. This year, activities look different to stay safe during the pandemic but still allows us to enjoy the holiday spirit.
Snowflake Lane:
Nov. 27 – Dec. 24, 2020, from 5-9pm
Snowflake Lane, presented by The Bellevue Collection is reimagined this year for your safety. Every night along Bellevue Way, listen to holiday music and see twinkling lights while driving or walking through the street between Bellevue Square and Lincoln Square from NE 4th to NE 8th Streets. Please wear a mask and remember to social distance.
Downtown Holiday Lights:
Nov. 27, 2020 – Jan. 4, 2021
This year, Downtown Bellevue will be illuminated in more holiday lights. The entire half-mile loop of the Bellevue Downtown Park will be lit up. 2,100+ lights will line the perimeter of the park's walking circle.
Drive or walk along Old Bellevue's Main Street to see wrapped trees and lit outdoor patios filled with lights.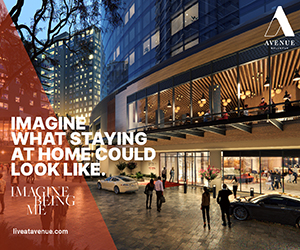 To observe neighborhood lights, go to mapyourholiday.com for a community-sourced map project. Aside from light installations, it also features holiday events, outdoor markets, and trees for purchase.
Gingerbread Candy Shoppe:
Dec. 16-19, 2020
The Gingerbread Candy Shoppe is presented by Kidsquest. You can choose your favorite candy at their shoppe in Bellevue Square, and end your quest by grabbing a gingerbread kit. The cost is $45 for KidsQuest members per house, $50 for a non-member, and $45 for an additional house kit.
Shop Local Saturdays:
Every Saturday, Nov. 27 – Dec. 19
Start your holiday shopping by supporting Downtown Bellevue shops to find gifts. Go to the website for a list of stores and hours.
Santa Photos at Snowflake Lane Factory
Friday, Nov. 27 – Thursday, Dec. 24
Santa photos at are offered at Bellevue Square Center Court Second Level by appointment only. Children and families can pose for a contactless photo with Santa. Masks are required.
Grant Holiday Wishes at Bellevue Square:
Friday, Nov. 27 – Friday, Dec. 18
Stop by the Holiday Wishing Trees in Center Court at Bellevue Square and pick up a wishing tag. Some local organizations to support are Wellspring Family Services, Eastside Baby Corner, Imagine Housing, and Bellevue LifeSpring.