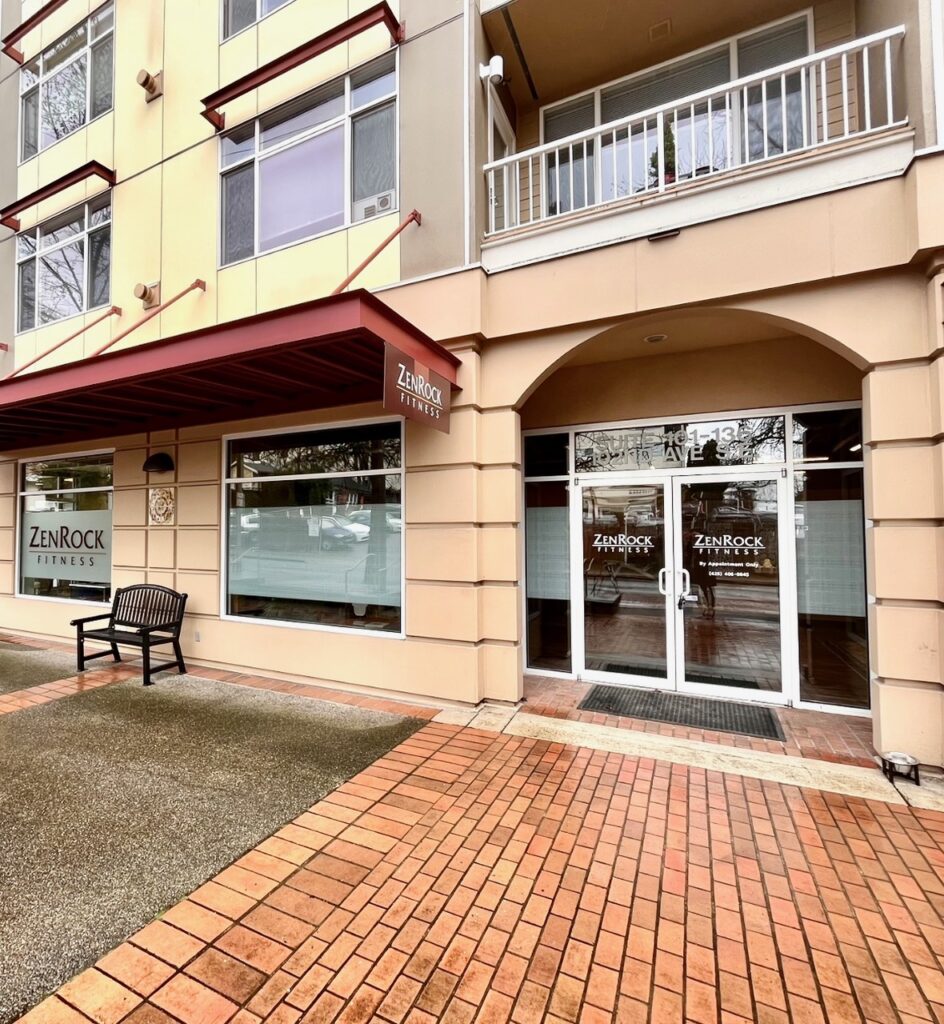 Open daily by appointment only, the new gym, ZenRock Fitness, is located just off of Main Street. It is located next to Medina Optical and Vanity Pham Salon.
Offering personal training sessions as well as yoga and retreats, ZenRock believes in living a healthy lifestyle, which includes working on your whole self. They strive for their clients to achieve Zen and wellness, by building a personalized team and plan.
The Fitness experience includes a clean space, experienced trainers, and art to decorated on the walls to enjoy while working out. The studio features local artists to keep the space interesting for both trainers and clients.
The new Bellevue location features five rooms. There is no membership and no annual fee, so clients can pay per session or buy a package.
Owner, Petra Jahn, opened her first ZenRock Fitness in 2008, located in Redmond. Looking to expand and create a safe space for people to work out in and enjoy, she chose her second location at 136 102nd Avenue Northeast.
A Grand Opening event for the gym will be taking place on February 26th from 4pm to 6pm. They will be having drinks and appetizers, as well as the ability to walk around the space and speak with the owner. The trainers will also be available to chat. Guests will have the opportunity to schedule complimentary fitness evaluations and hour-long training sessions.