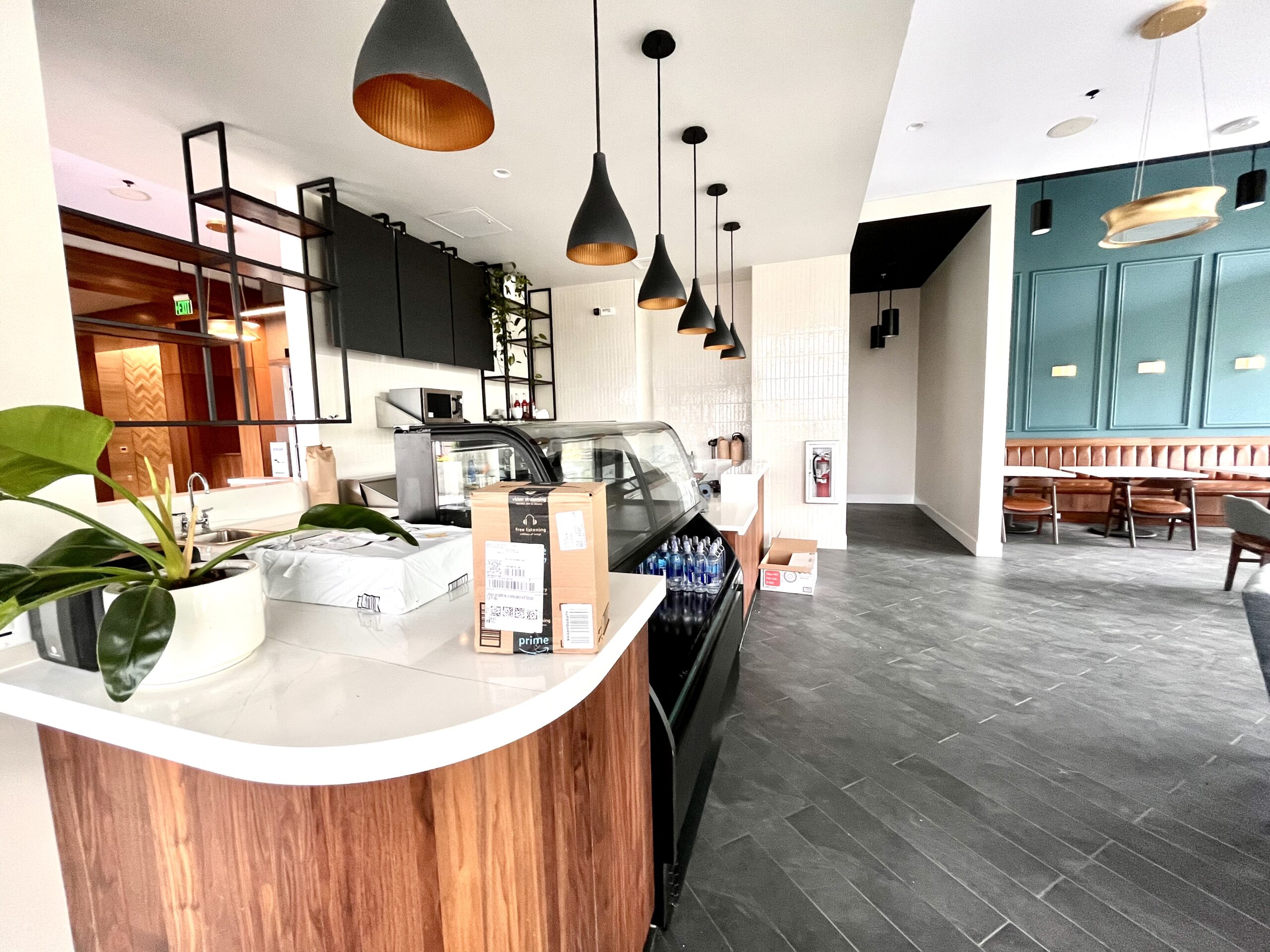 Cafe Cesura is opening a second location in Downtown Bellevue. It will be located at 121 112th Avenue Northeast inside of Holden of Bellevue.
The new coffee shop location will open as of June 1st. The space has a large amount of seating, with a modern, classic atmosphere.
Owner, Shawn Nickerson, opened his first location in 2011 at the Ashton Building on the corner of 108th and 10th Street. It is open for dine in and take out with preorder available for pickup.
The shop features Stumptown coffee, as well as a seasonally driven menu of sandwiches, pastries, and customizable drinks of coffee and tea. They also sell coffee beans and retail items.
Holden of Bellevue, a luxury senior living community, began construction in February 2020. The building is 7-stories of Assisted Living and Memory Care. It was designed to offer its residents urban surroundings and modern hospitality amenities.