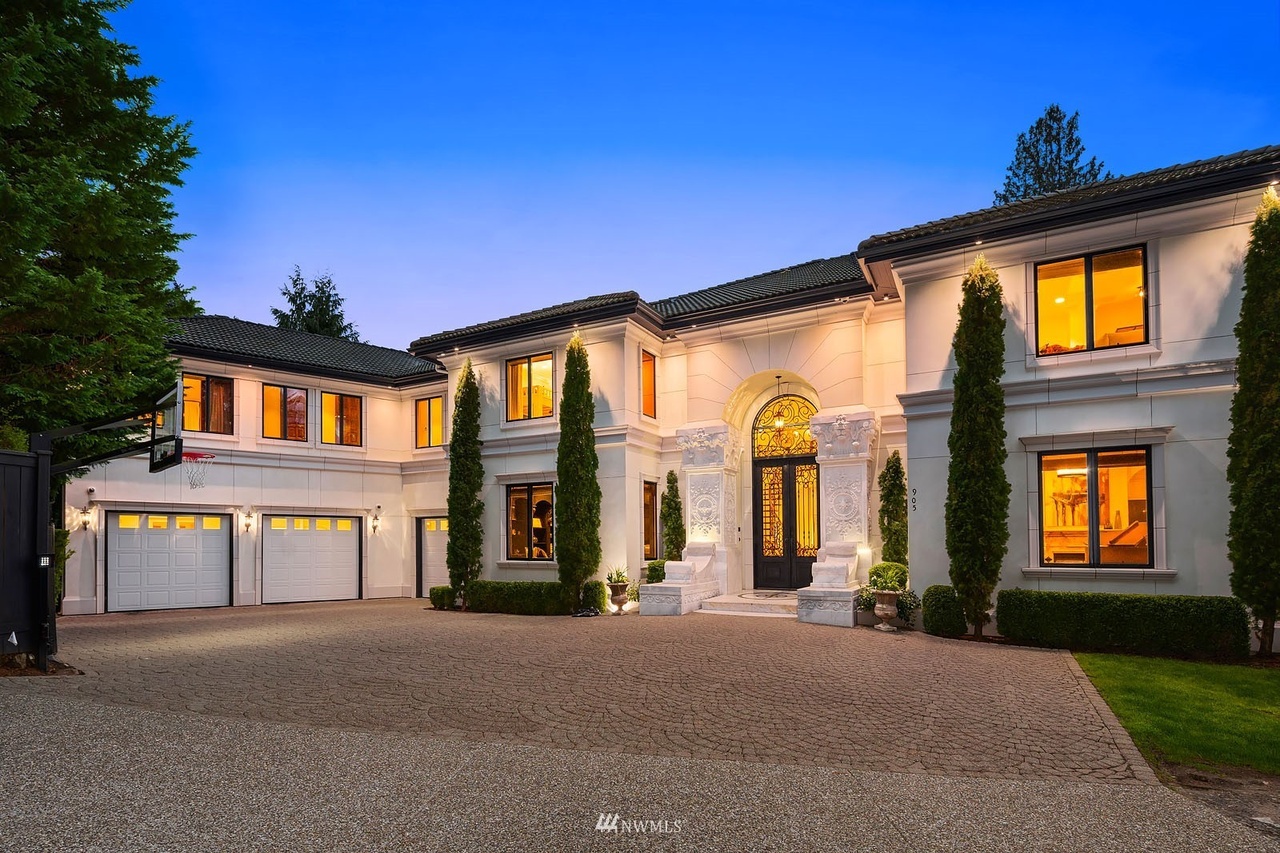 Originally hitting the market for $28 million on Lake Washington, Russel Wilson and Ciara's West Bellevue home went on sale in April 2022. After sitting on the market for four months, the price has been reduced by $2 million for a total of $26 million.
The listing of the property happened after Wilson was traded from the Seattle Seahawks to the Denver Broncos.
Located at 905 Shoreland Drive Southeast, the home has had 19,851 views just on Zillow alone.
The waterfront estate features 180 degree views, 20-foot tall entry rotunda, two dining spaces, an epicurean kitchen with an 8-stove burner, 14-foot prep island, pro gym off of a 3-bay garage, multiple balconies, and glam room. There is also a dance/yoga studio, three large play spaces, one cinema, and three-story elevator.
Built in 2007 and situated on just over an acre of land, the home sold in August 2015 for $6.7 million. It first hit the market for $7.5 million in July 2014, and got a $300,000 price cut two months later. Wilson and Ciara had an extensive remodel done upon purchase.