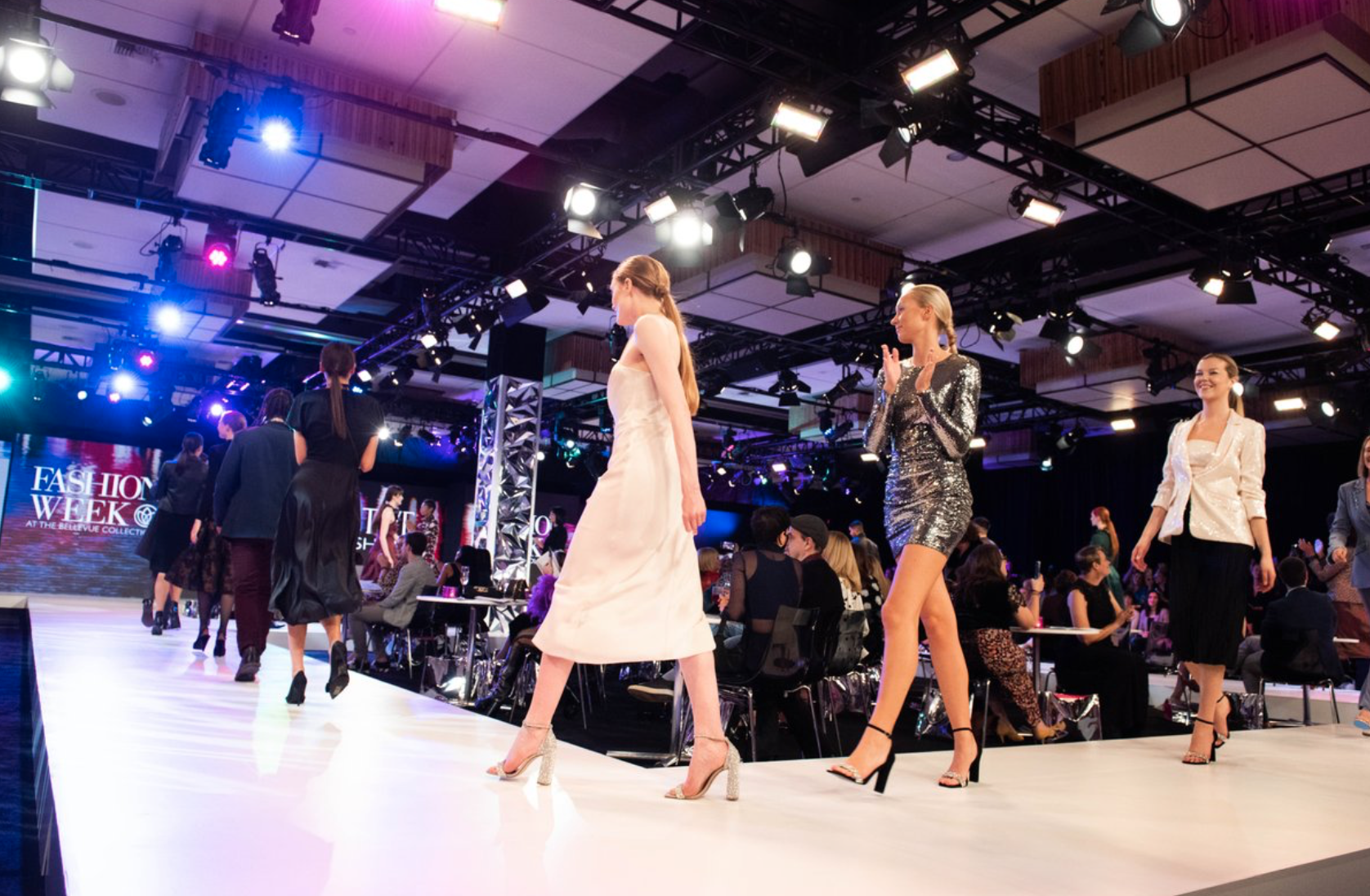 For the first time in-person since 2019, The Bellevue Collection recently held their 17th annual Fashion Week. Through ticket sales of the event's two premier shows, The Collection raised funds for two local nonprofit organizations.
The two main events, The Posh Party Trend Show and The Collective Runway Show, raised $94,000 in total for two local nonprofits, Treehouse and Dress for Success Seattle. Ticketed event donations total more than $1.5 million over the last 17 years.
"We're so grateful to have the opportunity to showcase fall fashion and raise funds for these amazing local nonprofits," said VP of Marketing for The Bellevue Collection, Jennifer Leavitt. "While Fashion Week is a great way to bring people together for fashion and fun, the real passion for Kemper Development Company and The Bellevue Collection comes from the support we are able to provide to our local and regional community."
The Posh Party Trend Show raised $35,500 for Treehouse, which supports children in foster care by providing a combination of programs that meet basic material needs, fund extracurricular and school activities, and provide support for academic success and the transition to adult independence.
The Collective Runway Show raised $58,000 for Dress for Success Seattle, a nonprofit empowering women to achieve economic independence by providing a network of support, development tools, and professional attire to thrive in work and life.
Both fashion shows modeled fall fashions and inspiration for this season's styles. The Bellevue Collection also held style workshops and interactive experiences throughout the month of September leading up to the two shows.