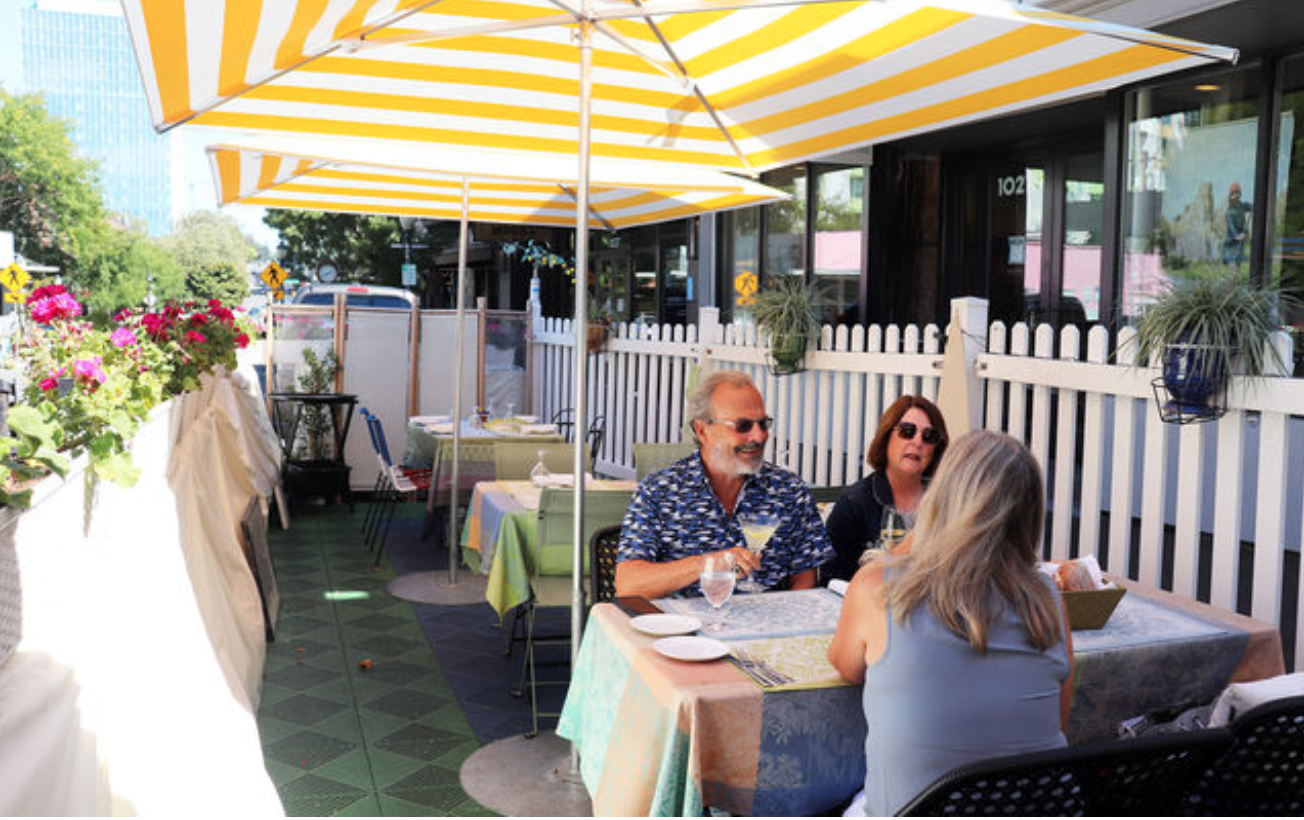 For the fourth summer in a row, Bellevue is featuring their "Al Fresco" outdoor dining program. Originally created to support local businesses during COVID-19, the project has become a well-loved and highly anticipated extension of summer activity downtown.
The Al Fresco program provides expanded dining spaces for local restaurants and eateries in the Old Bellevue area. There are 40-plus restaurants that offer outdoor dining across the city. This year's on-street expansion includes 520 Bar & Grill, Browne Family Vineyards, Bis on Main, Fern Thai on Main, and Rouge Cocktail Lounge.
"Since launching the outdoor dining program in the summer of 2020, we've received positive feedback every year," said City Manager Brad Miyake. "People love the vitality it adds to our already beautiful 'City Where You Want to Be.' Not only does this program provide businesses an opportunity to cultivate that vibrant atmosphere, it also enables them to expand their capacity to serve more customers during the bustling summer months."
The 2023 Al Fresco outdoor dining program will run through mid-September. For those interested in dining outside, visit a map of participating locations. It is recommended to contact the business to confirm, as restaurants will be launching their outdoor dining spaces gradually over the next several weeks.
"We've seen great growth in this program since 2020," said Jesse Canedo, Bellevue's chief economic development officer. "From having just a handful of restaurants participate that first year, we'll now have six "streateries," including two new spaces, and dozens more sidewalk cafés, providing patrons with an extensive array of wonderful options to experience Bellevue 'al fresco' throughout the city."
Thanks to the city's collaborative efforts with the Bellevue Downtown Association and Old Bellevue Merchants Association, this year's program continues the evolution of the program into a permanent experience for residents and visitors.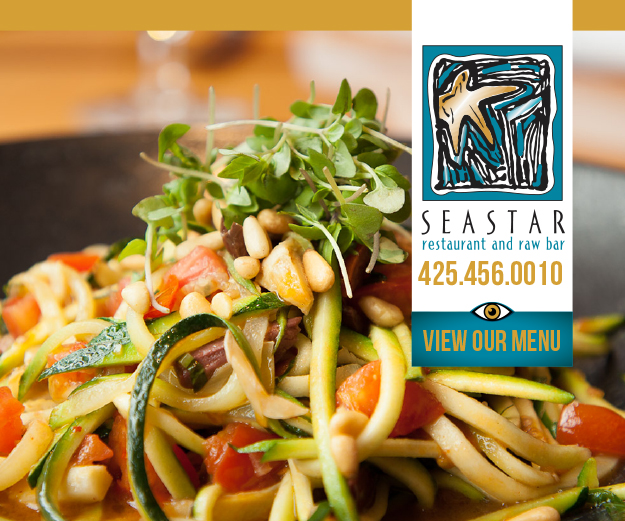 To participate in the program, businesses apply for a paid permit with the City of Bellevue each year. The city is reviewing this process to improve accessibility and reduce participation barriers for the future. For those interested in being part of the program, resources can be found at Outdoor Dining.