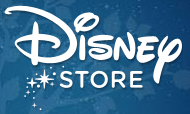 The Disney Store at Bellevue Square will open the doors to its new store on Wednesday, May 11th at 9:30 AM. The special opening will offer guests a look at the newly designed Disney Store, plus the first 250 guests will receive free Mickey ears.
This opening is part of a major redesign of the Disney Store experience across North America and parts of Europe, introducing more immersive activities in the store, like the Disney Princess Castle with Magic Mirror, Translucent Magical Trees, custom car building based on the Pixar Cars movie characters, and a small theater. Where the previous incarnation of the shop was primarily retail, this interactive redesign offers itself as more of a destination for families to have a little bit of the Disney magic close to home.
As part of the Bellevue Square store opening celebration, the Disney Store will donate 10 percent of the first day's sales to the Make-A-Wish Foundation.