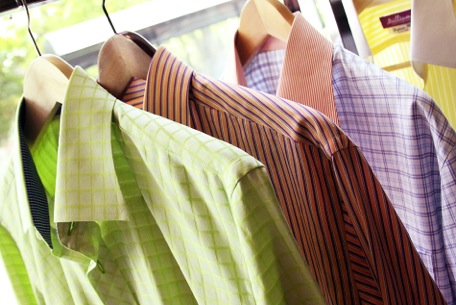 We customize our vehicles, our homes, even our coffee orders  — why shouldn't our clothes be any different? Trillium Custom Tailoring and Design has been educating people over the anatomy of a finely-made suit and shirt, and that it's truly all about the details.
Tucked in a sunny corner on the first floor of Bellevue Place, Trillium has been a Bellevue style secret since 2010. Specializing in customized suits and shirts for both men and women, garments are made based on the client's specifications and measurements. Entering the shop, natural light flows in from the wall of windows facing downtown, light filtering through the colors of crisp shirts hanging on display, cascading onto rows of fabric swatch books laid out on a long white table. Nicole van der Bogert, the owner of Trillium, greets visitors to her elegant space full of clean lines and modern décor. Examples of finished suits and rows of cloth swatches invite a tactile experience.  A sensory rush to those unaccustomed to the notion of bespoke clothing, Nicole is an assuring presence, making you feel immediately comfortable that you're in the right hands.
Custom tailoring with keen focus towards client care, Trillium is a product of Nicole van der Bogert's unique background in finance and fashion.  She grew up with quality garments, her mother a skilled seamstress, creating made-to-fit clothing for the family, passing the art to her children.  Nicole pursued a traditional career in finance but even then, a keen attention to fashion remained.  She became an educated customer from having shirts and suits made in Hong Kong and London, places known for their bespoke garments.  A creative spark and a love of fashion, along with the beloved memory of her stylish mother are what eventually inspired Nicole to open Trillium.
"Old World tailoring with fresh fashion designs in mind," is how Nicole describes Trillium's concept. Their fabrics are unique and style-forward, with an impeccable selection of patterns, colors and combinations. Every detail can be considered, from the style of cuff and collar, to the selection of buttons — even the thread that's used to sew the button. But it's not meant to be overwhelming. An appointment at Trillium is a personal style consultation, guiding a person at their own pace. Along with fabric swatches and example garments, style cards showing different combinations of outfits assist clients for ideas or picking out looks that best fit their personality. Trillium is an education on learning the benefits of custom clothing, as well as dispelling the notion that it's an extravagant expense. Shirts start around $160 and suits start at $799, with different tiers of fabric and details, but everything is created to one's unique measurements. Nicole points out the challenge of attaining that perfect fit, especially with men's clothing. Suits are sold as a single item in department stores, the blazers and slacks unable to be purchased separately based on size. "People aren't the same shape," she says. Shoulder width, lengths of arms, torsos and legs – these proportions vary and people will often opt for something with a bad fit, just to find a wearable size. Custom fit eliminates this and a client is rewarded with a comfortable, long-lasting garment.
Trillium's process includes measurements and consultations before the garment is ordered. Shirts take 2 to 3 weeks and suits take about 4 weeks. Nicole describes clients who first walked into the shop with no opinion over clothing, but after experiencing a true fit, she's created many style-educated gentlemen who know their placket from a French cuff. Being a part of the process is creative and the clothing feels a part of them. Nicole's advice for those considering a custom garment is to keep an open mind for details, and always consider comfort, because it's an investment piece destined to be a favorite item, worn again and again. "It's integrated thinking," Nicole says about building a garment from idea to reality, and because the wearer is involved with every aspect of its creation, the piece reflects the individual, proving the old saying that clothes, do indeed, make the man.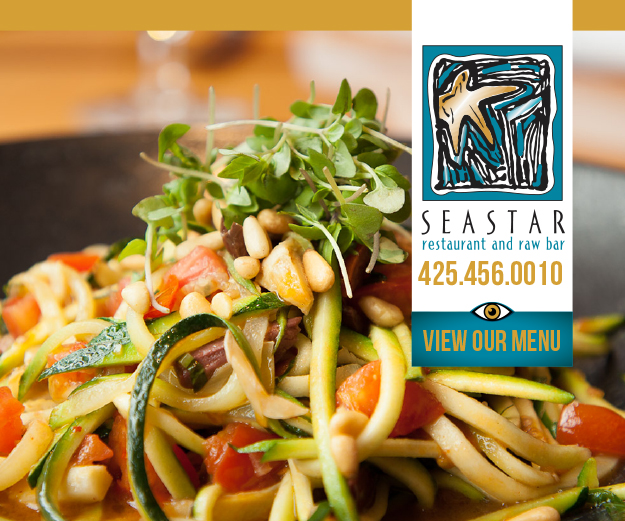 Trillium Custom Tailoring and Design, 10500 NE 8th Street, located in Bellevue Place, 425-454-0292
[nggallery id=74]