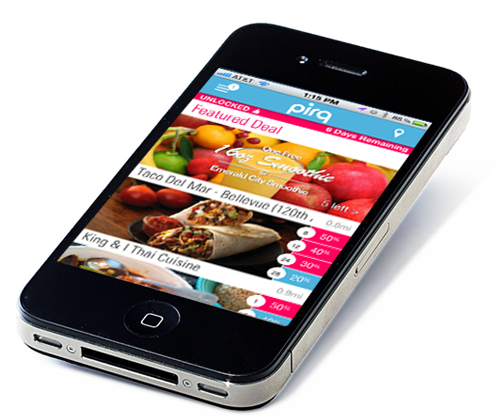 Pirq is a smart phone application that delivers daily deals to consumers in real time. The app is currently available for the iPhone OS & the Android OS.
The Pirq application differentiates itself from other daily deal companies by typically offering an extremely limited number of deals from the same companies, everyday. The offers range in discount from 20% – 50%. Restaurants have control over the offers and the time they are valid. This incentive helps establishements fill tables at off-peak hours.
Several Downtown Bellevue restaurants are currently featured on Pirq, including: Cypress Lounge, Oma Bap, Red Mango, Grand Cru, Café Censura, Danube Bistro, Rolls and Rolls Plus Sushi, Basil's Kitchen and others.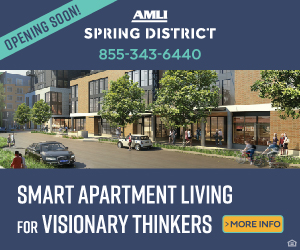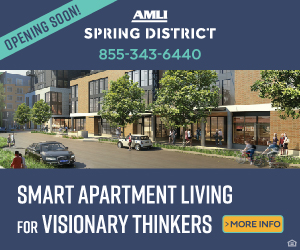 To find out more about Pirq, or to download the app, you can visit their website.