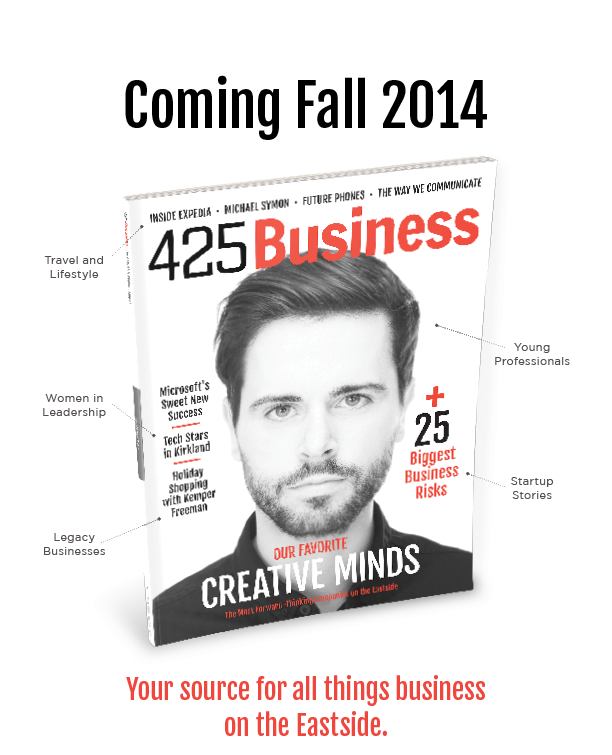 Premier Media Group plans to launch 425 Business, a new monthly print and online magazine focused on the Eastside, in October, according to a press statement.
The paid publication will feature in-depth stories about Eastside businesses. Each issue will include business news, startup stories, neighborhood features, and information on topics such as philanthropy, travel, and technology. Daily digital content will also be available.
"The magazine will provide captivating content that will allow readers to engage with business leaders and companies in their own backyard in a way they've never been able to before," Publisher Josh Dunn said in a statement.
Veteran journalist Jeff Burlingame will lead 425 Business as its editor in chief. Burlingame has authored 30 books and has won more than a dozen awards from the Society of Professional Journalists.
Premier Media Group also publishes 425 and South Sound magazines.