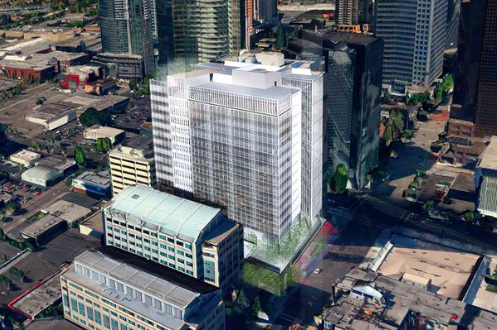 The three-quarter acre site next to Expedia's headquarters in downtown Bellevue sold for $13.5 million on Monday, according to PSBJ.
A 15-story office building with 210,000 square feet of space is reportedly planned for the site. It's unclear when construction would begin.
A document filed with King County on Monday showed that an affiliate of Goldsmith Land Investments sold the property, located at 305 108th Ave. NE, to Fana 305 Limited Liability Co.
The Fana Group's corporate office is situated in Bellevue.