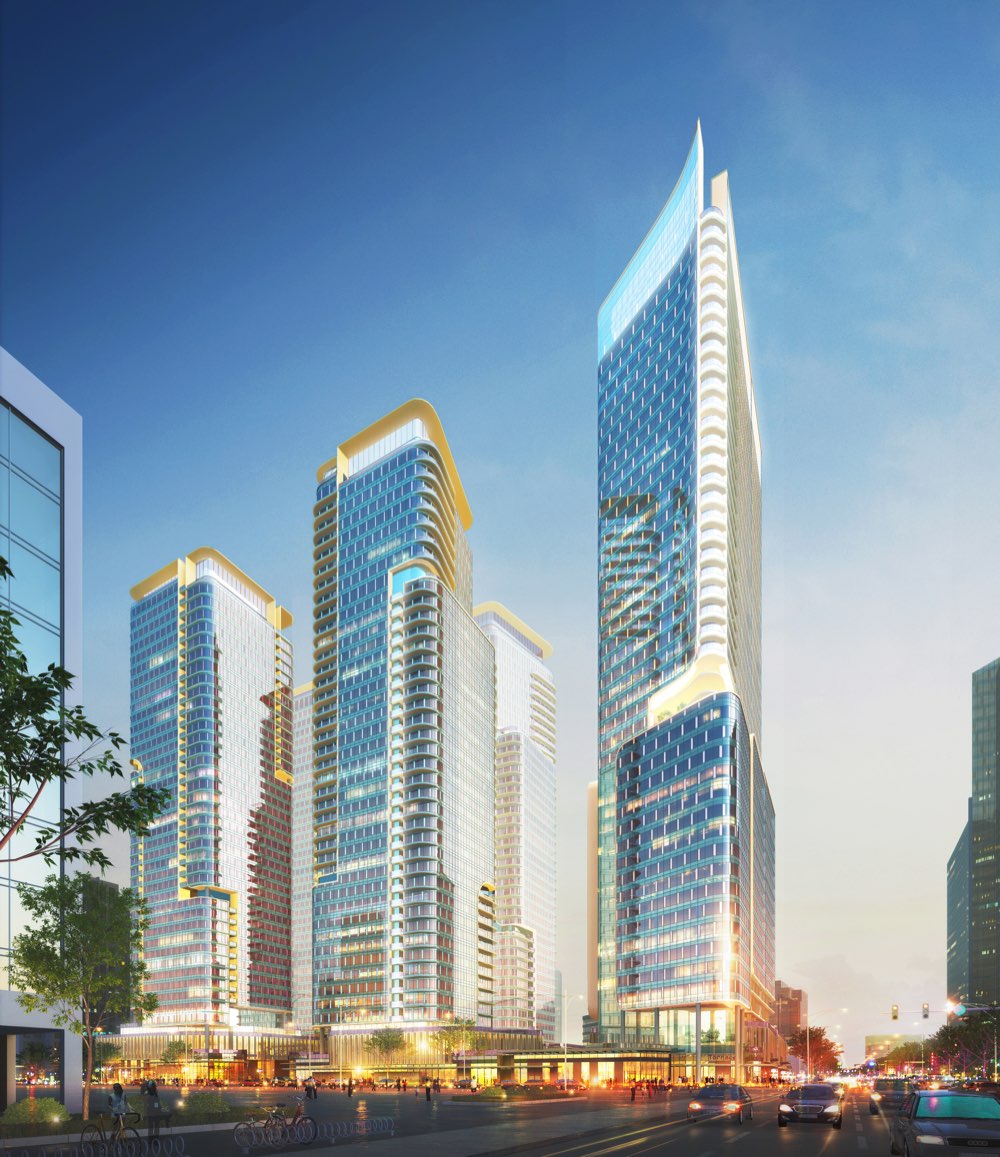 The developer, Plus Investment USA has released renderings of its multi-tower multi-use project in downtown Bellevue that is planned to be located at 752 108th Ave. NE. Currently Bellevue First Congregational Church and Yuen Lui are located at the site location.
According to a PSBJ report this week the developer has submitted the designs to the city for review and the project is anticipated to break ground this fall on two of the towers. The report also states that the first phase of development will be the 355 condominiums in one tower and 435 apartments in the second. Additionally there are plans to have high-end retail stores and a grocery store at the base of the first phase. The first phase could be completed as early as 2019; with condo pre-sales expected in the second half of 2017.
The other phases of the project include additional residential towers, as well as a four star hotel.
MZA Architects is designing the project. They are referring to the name as "Bellevue International Plaza" (although the project is mentioned as "Park 8 Bellevue Center" on the developer's website). Within the PSBJ article they are stating the project has four towers, but many of the renderings on the MZA Architects website shows the project with five towers.
For additionally information on the history and acquisition of this project view our previous articles here.