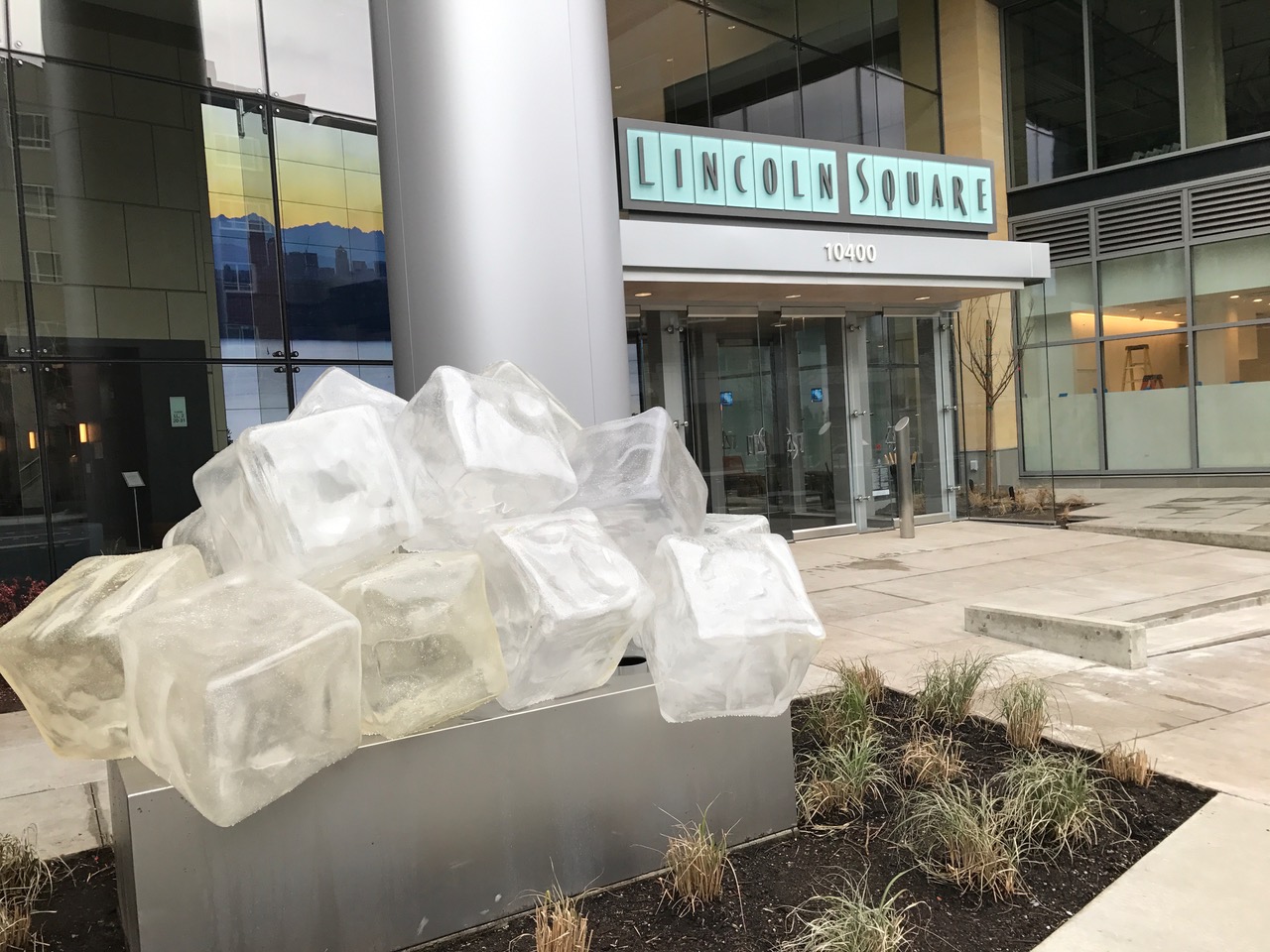 The Lincoln Square expansion will soon open their new office tower to the various tenants that have signed leases with, including: Samsung, D.A. Davidson, Pokémon, Valve, WeWork, Stifel Nicolas, and Steve Ballmer.
The office tower is 31 stories high with 710,000 square feet. The tenants will have access to a rooftop garden, and an expansive great room that has complementary wi-fi and collaborative conference center with breakout spaces.
Below are recent photos inside the Lincoln Square expansion office tower lobby.
Lincoln Square Office Tower Address
400 Lincoln Square
Bellevue, WA 98004