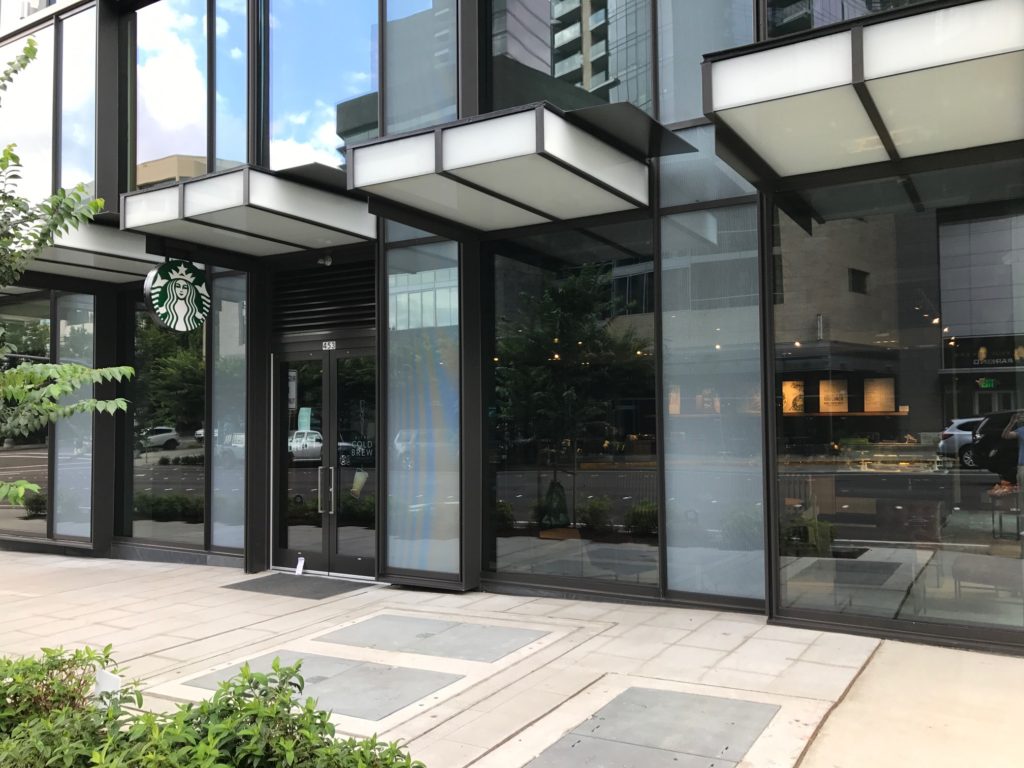 Starbucks has opened a new store at Centre 425 on 106th in downtown Bellevue. The building is fully leased by Amazon and in the beginning stages of being occupied by employees.
The new Starbucks will join Bank of America on the ground floor of the retail. No additional retail has been announced at this time.
Update: The Starbucks at Barnes & Noble (626 106th Ave NE) is now permanently closed. This location at 425 Centre is intended to replace it.