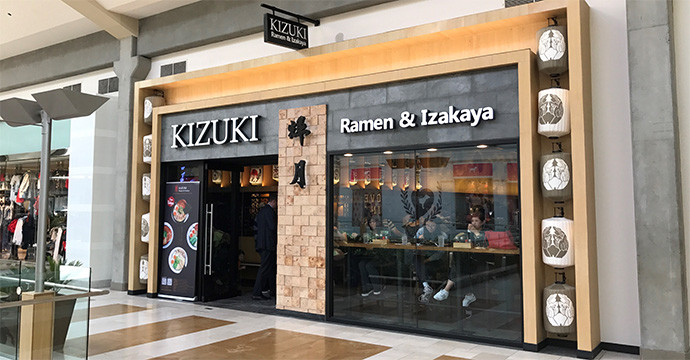 Kizuki Ramen and Izakaya recently celebrated its one month anniversary of the store's opening in Bellevue Square. This traditional Japanese ramen restaurant opened in September on the 2nd floor of the mall next to Uniqlo.
Kizuki's food is prepared the same way as it is in Japan, using a unique method of roasting bones before boiling. They were the first in the Japanese ramen industry to employ this method. There are many different dishes offered; from chicken, veggie and yuzu shio ramen, to pork chasu don, agedeshi tofu and prawn cutlet.
Kizuki Ramen and Izakaya has six other locations in Washington. Their Bellevue Square location is open Monday – Sunday from 9:30 a.m. to 9:00 p.m., and 11:00 a.m to 7:00 p.m. on Sunday. For more information, please visit their website at http://www.kizuki.com.