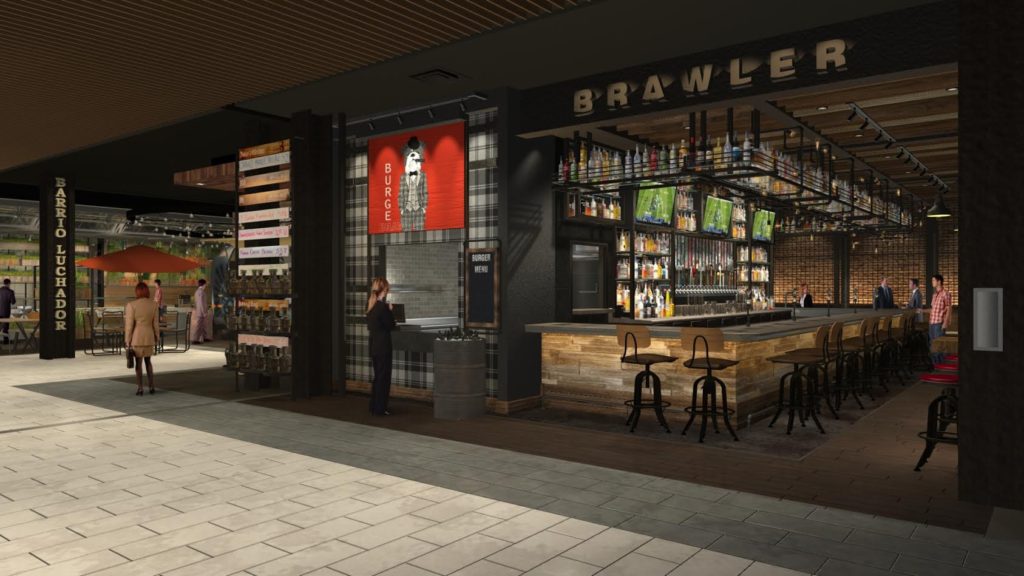 Lincoln South Food Hall, downtown Bellevue's first multi-faceted culinary collection, is opening mid-December on Bellevue Way at Lincoln Square expansion.
With seven different venues to choose from, the Food Hall provides options for breakfast, lunch and dinner. Dining options range from croque madame sandwiches from Baguette Epicerie, al pastor street tacos highlighting grilled meats off a vertical roasting spit, new-style bao sandwiches and noodle slurp shop, French-inspired sandwiches and more. There will also be locally roasted coffee by Dote Coffee Bar (with an "open kitchen" concept), specialty cocktails and local crafted beers and wines on tap.
According to Jennifer Leavitt, Vice President of Marketing for The Bellevue Collection, "It is a trend-setting venue where people will have affordable options they can easily order from their smart phone for pick-up and delivery or swing by for grab-and-go; the space will undoubtedly serve as a dynamic place for friends, family and colleagues to meet and socialize."
Lincoln South Food Hall is located across the street from Bellevue Square and next door to Lincoln Square North. It is accessible from both buildings through the covered skybridge. The Hall will be open Monday through Thursday from 6:00 a.m. to 10:00 p.m., Friday 6:00 a.m. to 11:00 p.m., Saturday from 9:30 a.m. to 12:00 a.m., and Sunday from 9:30 a.m. to 10:00 p.m.
For more information, please visit their website lincolnsfh.com.