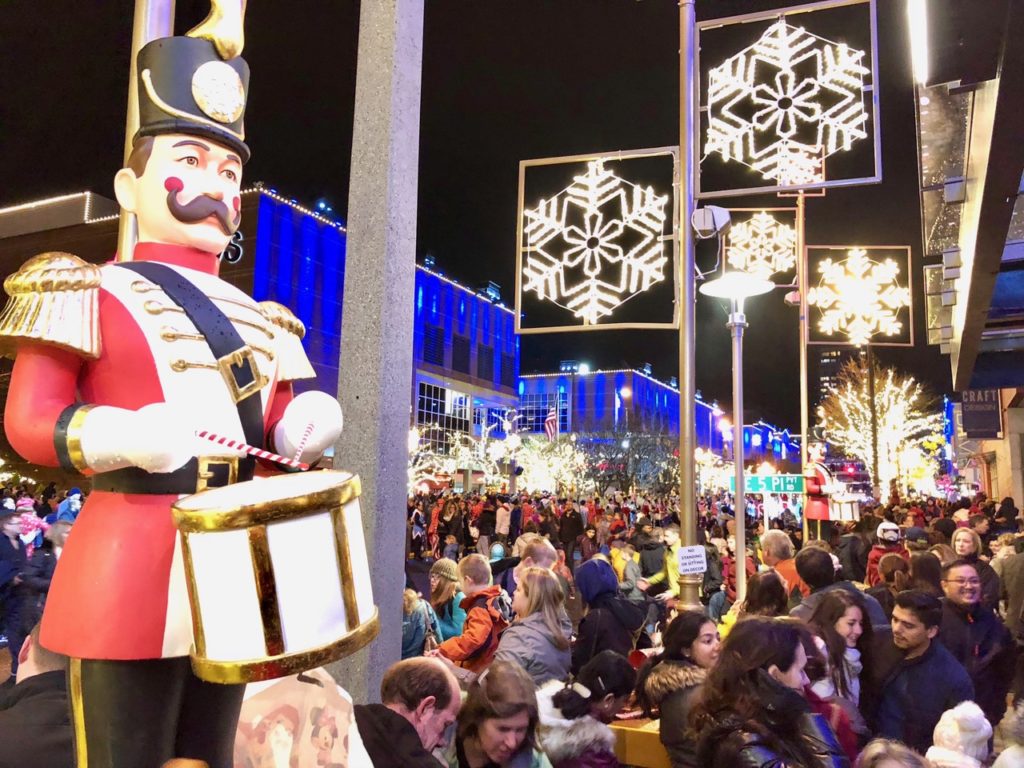 If you were at the first night of Snowflake Lane last week, you know that the show has become a very popular event for the region. Snowflake Lane has always been a popular event for the local Bellevue community, and has now turned into a regional activity with families coming from all over Puget Sound.
What's the best day to see Snowflake Lane?
Black Friday used to be the best day to view Snowflake Lane because Santa Claus was a part of the experience. With this year's enhancements to the show, Santa and Mrs. Claus are present every night! This means that the show is the exact same every night. Weekends (for obvious reasons) tend to be much busier than weekdays, and the closer to Christmas, the busier the nights get. We recommend going on a weeknight for the best viewing experience.
Where the best place to park?
The most convenient way to park is valet parking at the W Hotel. Although valet costs $12 for 0-3 hours, if you have kids and want a seamless experience without the hassle of finding a parking spot, this is your best bet. Having said that, parking is free at Lincoln Square South and North parking garages. We recommend getting there 45 – 90 minutes before the show. This will allow for enough time to park, grab a cup of coffee or dinner and a front row spot on Bellevue Way for the show.
Where should I get dinner before the show?
For the best experience, we suggest enjoying dinner at Central Bar + Restaurant. Central is uniquely located on 6th Street, which is where the cast and floats all queue up prior to the show. The family-friendly setting is a good environment for kids of all ages. Central offers northwest fare and modern American plate favorites.
Once you're done with dinner outside on 6th Street, Central offers coffee, hot cocoa and even a cocktail bar. An added bonus is the outdoor fireplace to keep warm while you watch the Snowflake Lane cast and floats load up. This is perfect for kids to get up close and personal with the different characters. Although it's Central's first year in business, it feels like this is going to quickly become a family tradition. To book a reservation for Snowflake Lane, visit Central's website.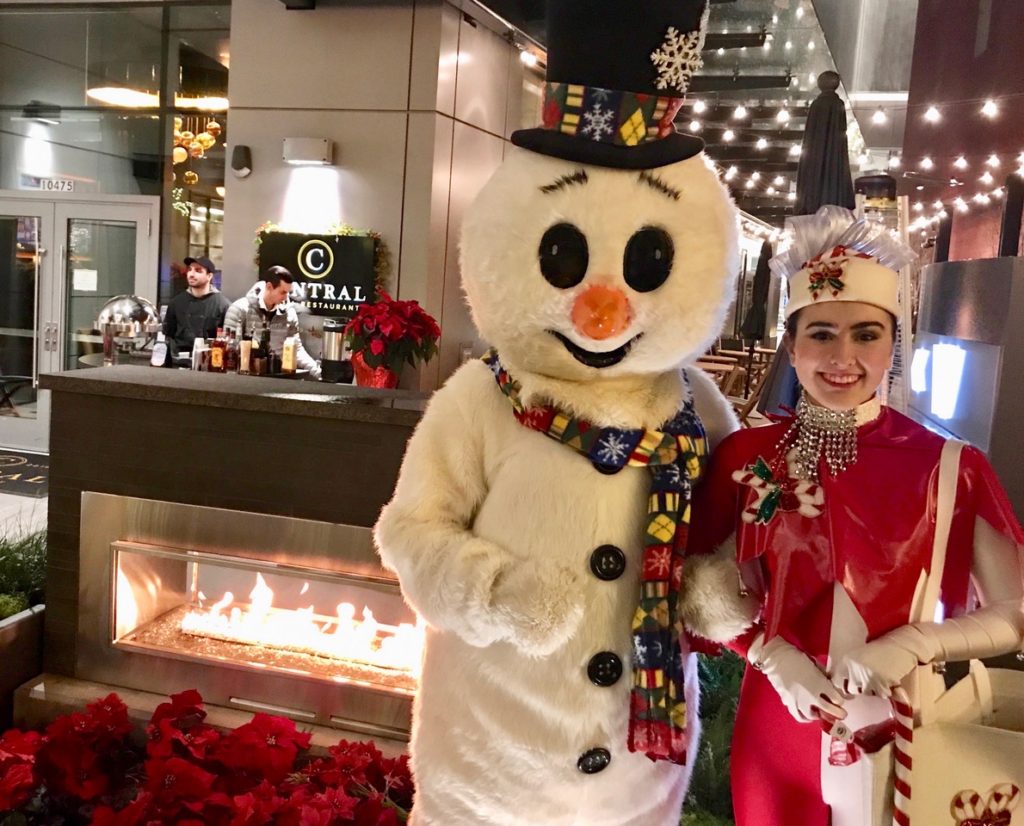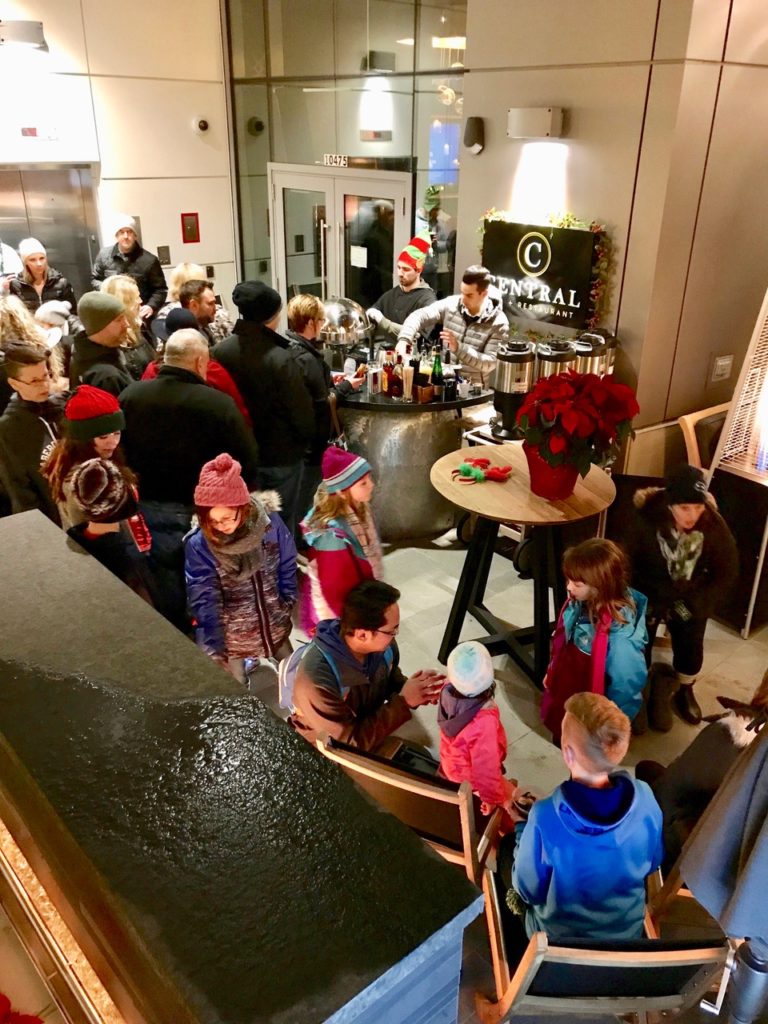 Where should I stand to enjoy the Snowflake Lane show?
Because Snowflake Lane has moving floats this year, all spots along Bellevue way make for a great viewing experience. We recommend finding your spot 15 minutes early to ensure that you'll find a spot without obstructed views.
The holidays are a festive time of year and Snowflake Lane is an enjoyable (and free) experience. Invite friends and family and make it a fun night out.