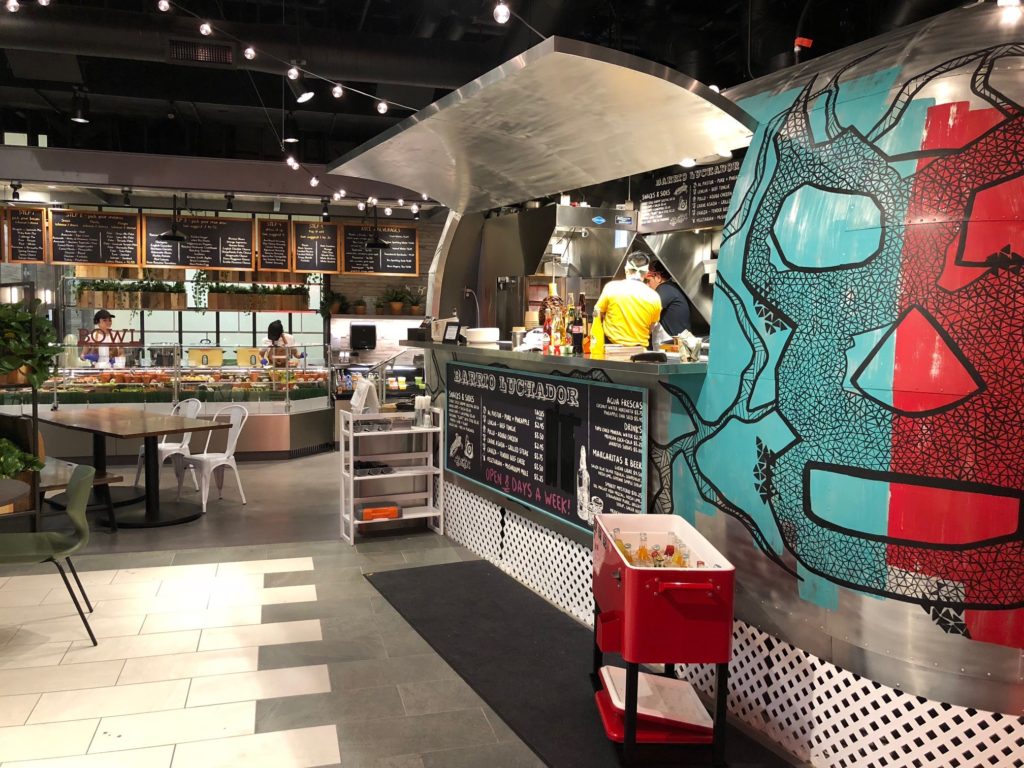 The Lincoln Square South Food Hall is now open at Lincoln Square in Bellevue. The Food Hall brings a multi-faceted culinary collection with several different venues to choose from.
The six new concepts include Avo-Poke (sustainable salads and poke bowls), Baguette Epicerie (breads, pastries, coffee, ice cream and sandwiches), Barrio Luchador (street tacos), Burger Brawler (tap room, prime burgers, and gravy fries), Crosta E Vino (pizza, plates and wine), and Fat & Feathers (Bao Sandwich and noodles).
The executive chef, Daniel Laferriere, is originally from Massachusetts and most recently worked in Las Vegas for a variety of top kitchens including: Guy Savoy, Daniel Boulud's db Brasserie, and Wolfgang Puck.
The Food Hall will be open Monday through Thursday from 6:00 a.m. to 10:00 p.m., Friday 6:00 a.m. to 11:00 p.m., Saturday from 9:30 a.m. to 12:00 a.m., and Sunday from 9:30 a.m. to 10:00 p.m.
The Food Hall is an exciting new destination. To celebrate the opening we will feature each concept in more depth in the coming week. For more information and menus for each concept visit the Lincoln Square South Food Hall website: https://www.lincolnsfh.com/