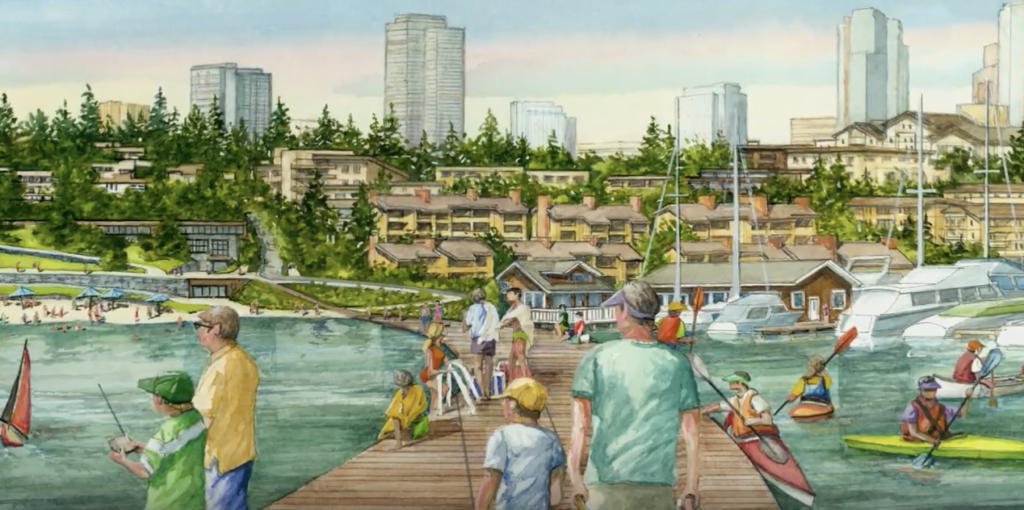 Meydenbauer Bay Park Construction Project has been underway, with the expectation that it will take 1.5 years to complete phase 1. According to Glenn Kost, planning manager of Bellevue Parks and Community Services, phase 1 of the project includes the waterfront park that will connect the park to the marina with 700 square feet of waterfront, a pedestrian pier that jets out into the water, beach house with restrooms, locker rooms and changing rooms, and many terraces for users to lounge and picnic.
Pedestrians will be able to rent non-motorized boats like paddle boats, canoes, kayaks and and stand-up paddle boards.
Meydenbauer Bay Park will be the starting point of the city's Grand Connection, which is a pedestrian concept that brings people from Meydenbauer Bay through Downtown Bellevue, all the way out to the Wilburton Eastside Rail Corridor.
Phase 1 of the project is slated to be ready for the public by the end of 2018. Visit the City of Bellevue Meydenbauer Bay Park website for more information.
See the video below for a construction update of the Meydenbauer Bay Park project.