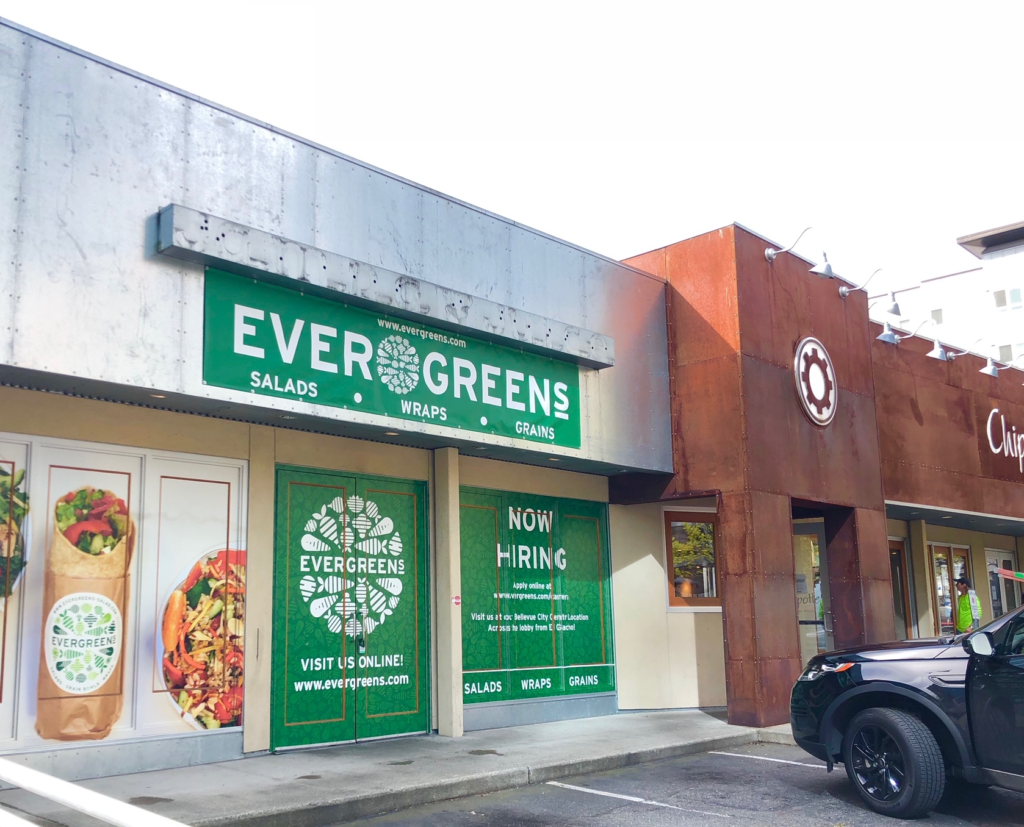 Evergreens is opening their second Bellevue location on Northeast 4th street next to Chipotle, in place of Jamba Juice, which recently closed. This Seattle-based fast-casual restaurant chain opened its first Eastside location in December at Bellevue City Center Plaza.
Launched in 2013 by two Bellevue natives, Todd Fishman and Hunter Brooks, Evergreens offers salads, wraps, and warm grain bowls, using fresh-cut greens and house-made dressings. There is a wide-ranging menu of signature and seasonal salads, or a create-your-own option, using a combination of over 40 featured toppings.
The list of Evergreens locations is rapidly expanding as there are plans for not only the Northeast 4th location, but also, restaurant openings in Lake Sammamish, Kirkland, Pioneer Square, Union Square, and more.
For more information, please visit their website.