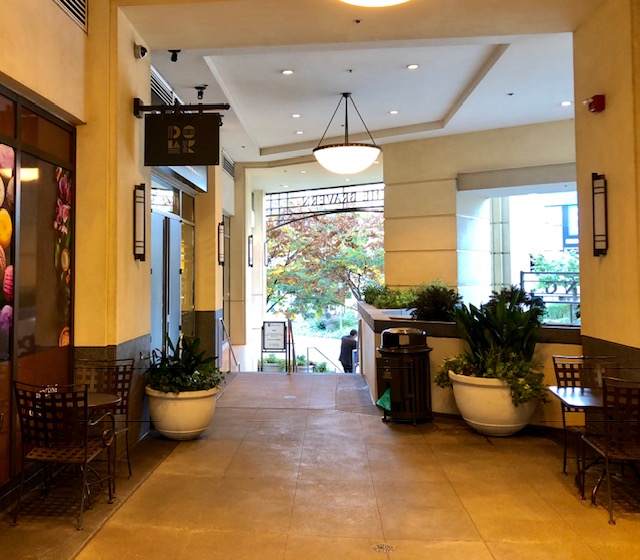 The Dolar Shop at the Shops at the Bravern is now open. Occupying the space that was previously Wild Ginger, the top floor features an open kitchen, dining area and sauce bar, while the downstairs has private dining and a full-service bar.
Guests of the hot pot (Chinese cooking method) restaurant first choose their own broth, like mushroom, tomato and oxtail, or pork leg, and then a protein, like hand-crafted beef balls, signature shrimp balls, Wagyu cubes, lobster or mini-sausage. After this, diners choose what Fungi, vegetables or bean products they would like, for example, enoki mushroom, watercress, Chinese yam or lettuce, and then what their preference for noodles are like udon, longkou vermicelli or elephant yam. Next, a sauce is chosen from the sauce bar on the top level of the restaurant, and lastly, the meal is cooked at the table. 
With over 50 Dolar Shop restaurants internationally, the highly anticipated opening of the Bellevue location has been causing a 1 to 3 hour wait, according to the general manager. 
The Dolar Shop is open daily from 11:30AM to 2:30PM and 5PM to 9:30PM. 
For further information on the restaurant and their menu, please visit their website.