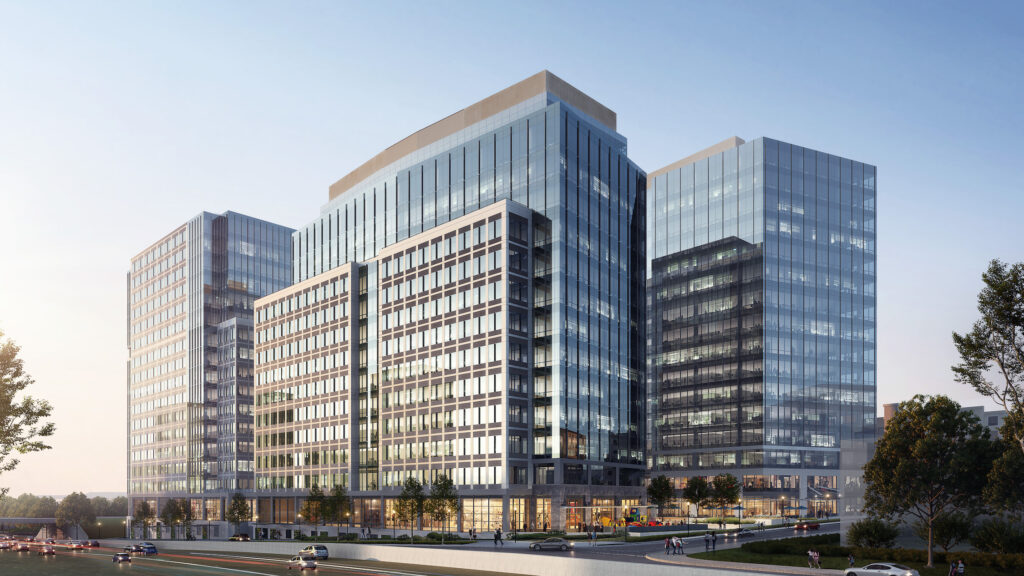 A Design Review and Master Development Plan has been submitted for an office, retail and multifamily project where the Sheraton Bellevue Hotel is currently located on 112th Avenue Northeast, by PMF Investments. The site is directly across from a future Bellevue East Main Link Light Rail Station.
The 4.8-acre site is planned to include an almost two-acre enhanced pedestrian plaza, over one million square feet of office space with large floor plates and balconies, more than 45,000 square feet of retail space and 145 multifamily units. The project is the first to reach key milestones under the new downtown livability plan, being directly across from Sound Transit's East Main Station, opening in 2023.
PMF Investments acquired the property that Sheraton Hotel, Azteca Mexican Restaurant and Bellevue Grille currently reside on in 2016. The address is 100 112th Avenue Northeast.
CollinsWoerman, Seattle-based Architecture firm, will be designing the development. Turner Construction will be the builder.
The project is slated to break ground in early 2021 and reach completion in 2023, around the same time that the light-rail is scheduled to open.