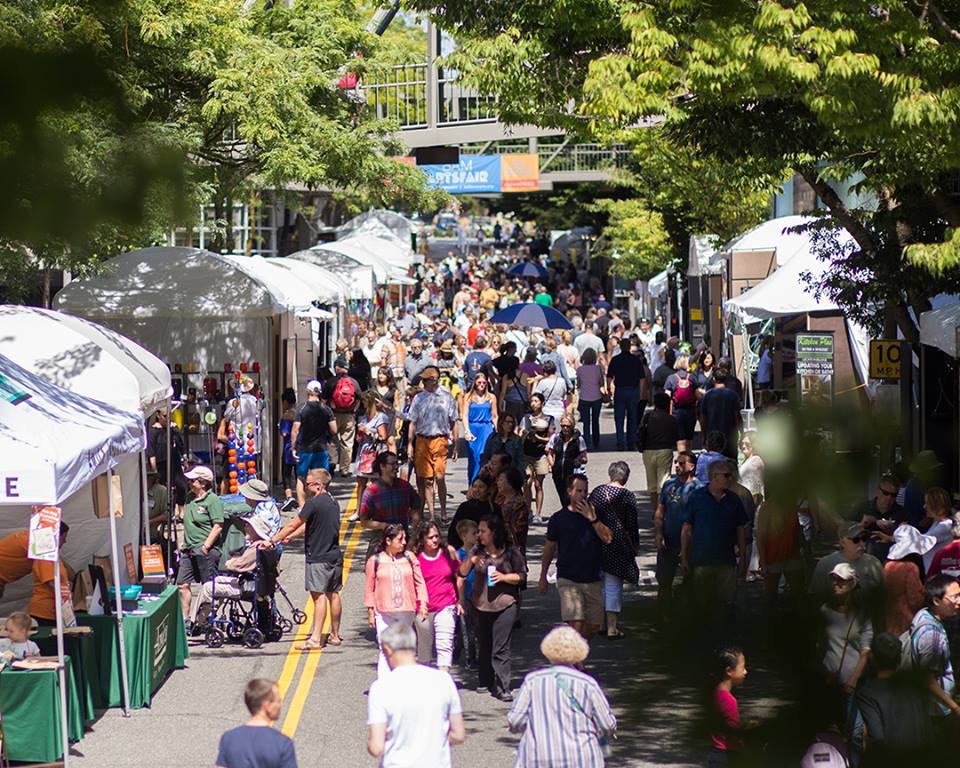 The Bellevue Arts Museum Arts Fair 2020, which was scheduled for July 24-26, has been canceled. According to a press release, this decision has been made in light of Washington State's newly announced "Safe Start" plan, and in the interest of keeping artists and community members safe.
The Museum's Executive Director, Benedict Heywood, explained that "with the constantly changing nature of the current situation and with respect for the concerns voiced by artists, partners, and community members, we feel it is in everyone's best interest to cancel this year's event."
Three separate fairs are normally featured; Bellevue Arts Fair, which would have been in its 74th year, 6th Street Fair, and Bellevue Festival of the Arts. This is one of the largest arts and crafts fairs in the Pacific Northwest.
For more information on Bellevue Arts Museum, visit their website.