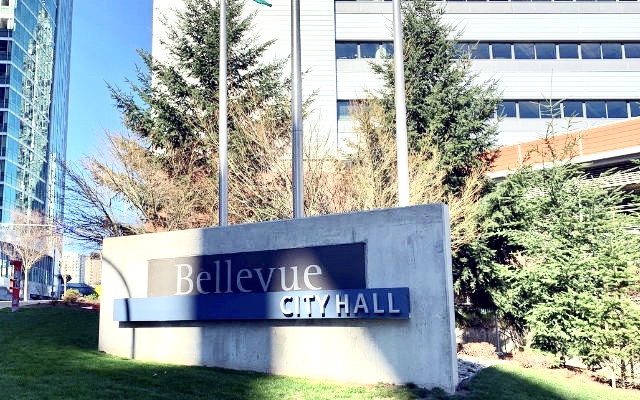 The City Council is looking at the police department's public safety practices and evaluating how they can better serve the community, according to the City of Bellevue.  The new pledge was signed by Mayor Lynne Robinson. It includes four different actions; review police use of force policies, engage the community by including a diverse range of input, report the findings of the review to the community and get feedback, reform police use of force policies.
"The disturbing events of the last two weeks have made it clear that systemic racism and injustice continue to permeate throughout our country, and that Bellevue needs to be a part of the solution," said Mayor Robinson. "I urge the community to stand with us as we examine our actions and embark on this meaningful public safety review. We want all parts of the community to be a part of the conversation as we move forward."
The Bellevue City Council launched a Diversity Advantage initiative in 2014 that is a commitment to enriching the quality of life for all though promoting access, equity, inclusion, opportunity and understanding cultural competence.
Since 2016, Police Chief Steve Mylett has had a police advisory council that represents Bellevue's African American, Muslim, Latino, LGBTQI, Interfaith and Asian/Pacific Islander residents to identify and address issues in police services.
Councilmember Jeremy Barksdale was quoted saying, "Our community has been deeply impacted by the injustices across the country that have culminated in the recent killings of George Floyd in Minneapolis, Breonna Taylor in Louisville, Kentucky, and Ahmaud Arbery in Brunswick, Georgia, among many others. It's a sobering reminder that we must be vigilant about ensuring Bellevue is welcoming and fosters a sense of belonging. This means doing all we can as individuals and as a community to combat racism and racial injustice. Taking this pledge is a first step to creating meaningful change that improves the lives of blacks and people of color in our community. I support this pledge and invite our community to authentically engage to learn about racial injustice and its corrosive impacts."
As the city moves forward with this plan, residents will be invited to provide input in a variety of ways. Next steps will be announced in the coming weeks.