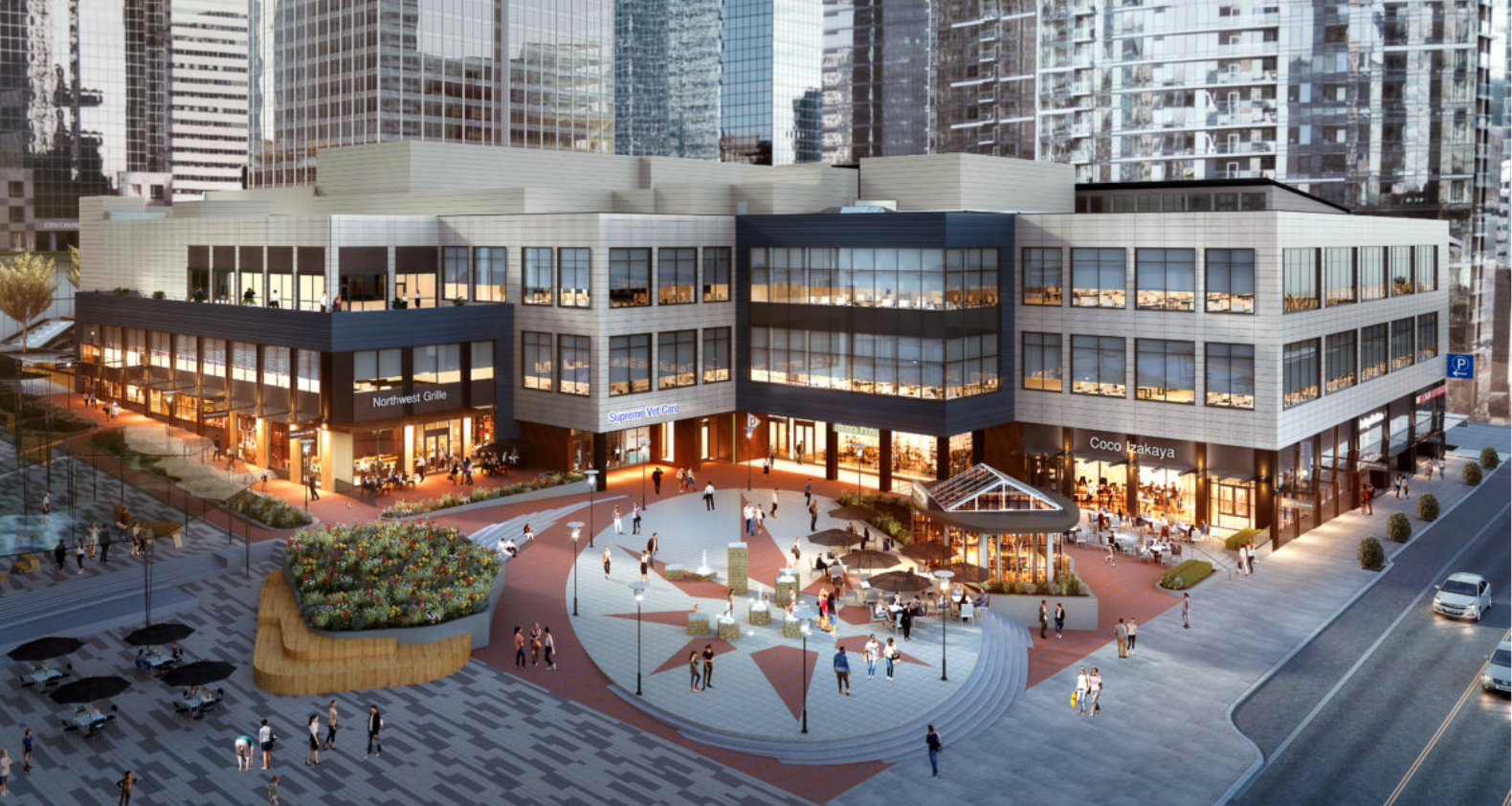 New renderings have surfaced of the mixed-use project on 106th Avenue Northeast. Bellevue Connection (formerly referred to as "Bellevue Galleria") is currently under construction. The project address is 550 106th Avenue Northeast.
Interior plans through the building include changes of use from retail to recreation facility and office use, and associated building occupancies. Some brick replacement with concrete paving is also planned around the plaza edges where repairs are necessary.
Bellevue Connection is an existing 4-story structure over 3-levels of below-grade parking. The building was constructed in 1998. In recent years, it has transitioned into a mixed-use office and retail space, versus when it first opened as an indoor mall.
It is believed that the "Bellevue Connection will serve as a connector for tenants and pedestrians alike as the market continues to grow", as said by Liz Thorson, Unico Director and Market Leader.
There is space for multiple tenants at Bellevue Connection, as well as retail space. Current retail tenants include sushi bar, Coco Izakaya and Men's Wearhouse.
The contractor for the project is Venture General Contracting. ZGF Architects submitted plans to the City of Bellevue for a non-residential project in March 2021. Partners Group and Unico acquired the mixed-use property in December 2019.