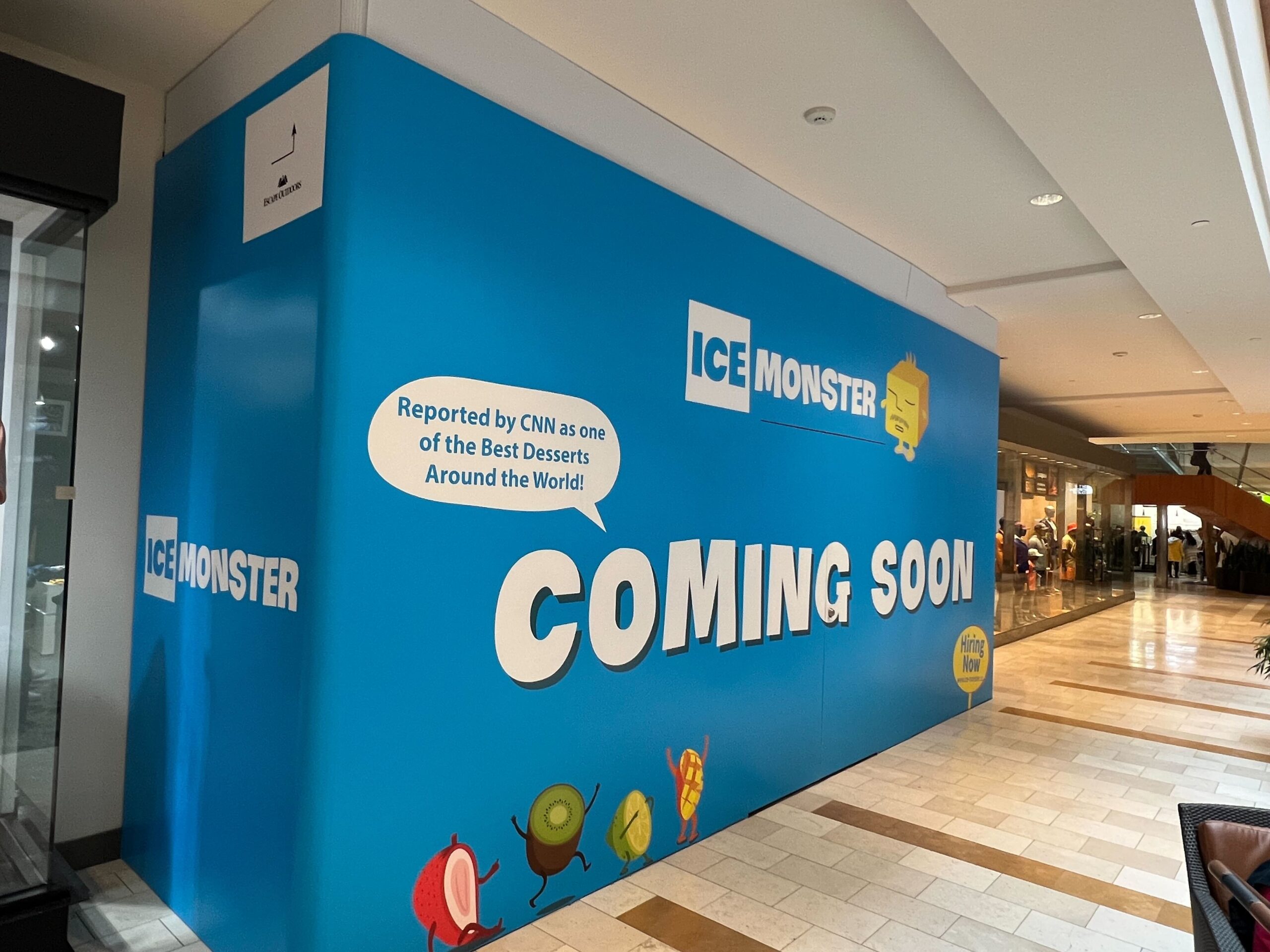 A popular shaved ice dessert shop is opening soon at The Bellevue Collection called "Ice Monster". It will be located on the first floor of Bellevue Square, next to Escape Outdoors.
The menu features items such as "sensations" with flavors like fresh strawberry, matcha, and bubble milk tea, "Avalanche" including fresh mango and mung bean grass jelly & glutinous jelly, "freeze" featuring mango sorbet, black sesame ice cream, and lime orange sorbet, "dessert soup", crème fruit tea, bubble tea, and more. For the full menu, visit their website.
The dessert shop was rated best dessert by CNN. It was also referred to as a "must go place" by New York Times.
As CNN recommended, "Ignore the candy-colored popsicles up front. What you want is the "mango avalanche"—shaved ice piled high with cubes of fresh fruit, mango pudding, condensed milk, and mango sorbet. It's enough for four dainty eaters or two ravenous ones."
Ice Monster first opened in 1997 is Taiwan. This is the first store to open in mainland USA.