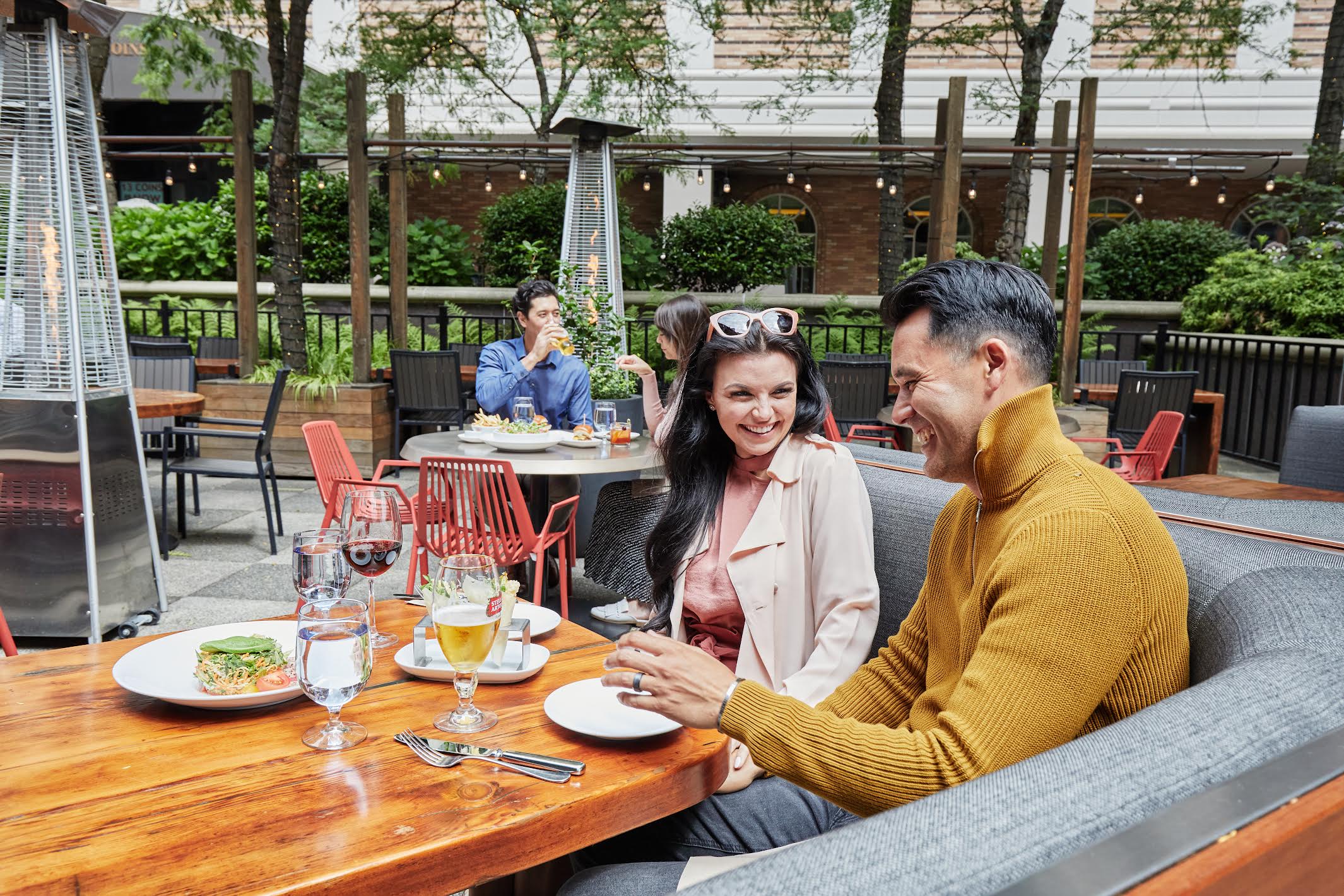 Add a little fun to your summertime plans with The Bellevue Collection. Bring your friends or your family – there's something for everyone. Dine al fresco while basking in some summer rays, see summer fashion frames on display to get some inspiration for your next adventure, or visit the Bellevue Arts Museum Arts Fair July 29th through 31st.
There are many great options for dining at The Collection. Here are some restaurants featuring outdoor and open-air dining:
JOEY Bellevue
The patio at JOEY Bellevue is expansive with an urban vibe. You'll find an array of dishes with great cocktails to match. Perfect for guests staying at Hyatt Regency Bellevue or anyone looking for a fun place to meet up with friends.
STK Steakhouse
This modern steakhouse offers traditional fine dining with items like Alaskan red king crab, Wagyu flat iron steak, and parmesan truffle fries. Their outdoor patio along Bellevue Way is filled with bright red umbrellas for those sunny days.
Central Bar + Restaurant
Located between the W Bellevue and The Westin Bellevue, Central's menu highlights food from the Pacific Northwest. Plenty of outdoor seating is available, perfect for a night accompanied by quality craft cocktails.
Castilla
The Spanish restaurant features over 40 different tapas in addition to saffron and seafood rich paella. Indulge in this delicious food while feeling the summer breeze.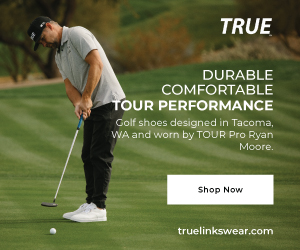 Earls Kitchen + Bar
Enjoy innovative dishes in an open-air setting. The hip restaurant offers menu items like sushi tacos, chipotle calamari, and Impossible burgers.
Ascend Prime Steak & Sushi
Located on the 31st floor of Lincoln Square South, guests can take in the 360-degree views of Bellevue, Seattle, Lake Washington, and the Cascade Range while enjoying upscale bites and craft cocktails on several outdoor patios.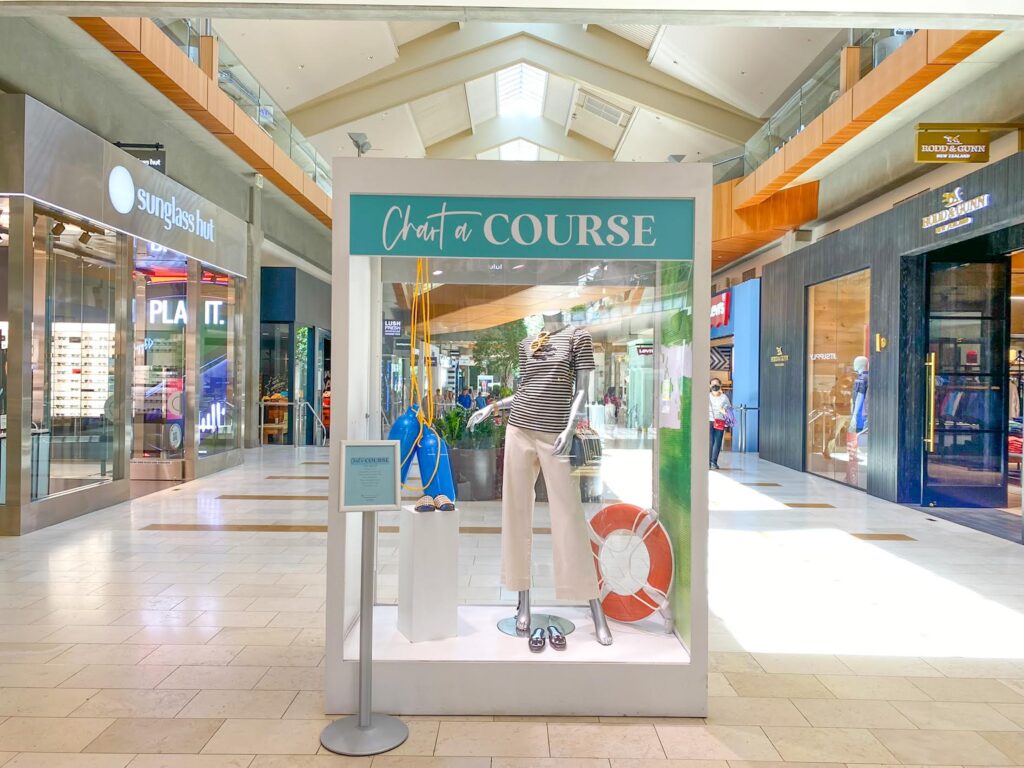 Take a walk through Bellevue Square to discover fashion frames filled with ideas for wherever this summer takes you on all of your PNW outdoor adventures. Visit the stores at The Bellevue Collection to see these featured fashions, perfect for your next outing.
Bellevue Arts Museum Arts Fair will be going on July 29th through 31st. There will be over 300 local artists showcasing handmade arts and crafts. Performances will take place at the BAMboozle Stage at Fountain Court in front of Macy's. The Arts Fair will be located at Bellevue Square's West parking garage. Plus, visit The Bellevue Collection's 250 shops or grab a bite to eat at one of 50+ restaurants in The Bellevue Collection's Dining District.
To learn about the many restaurants, shops, and events that The Bellevue Collection has to offer, visit their website.