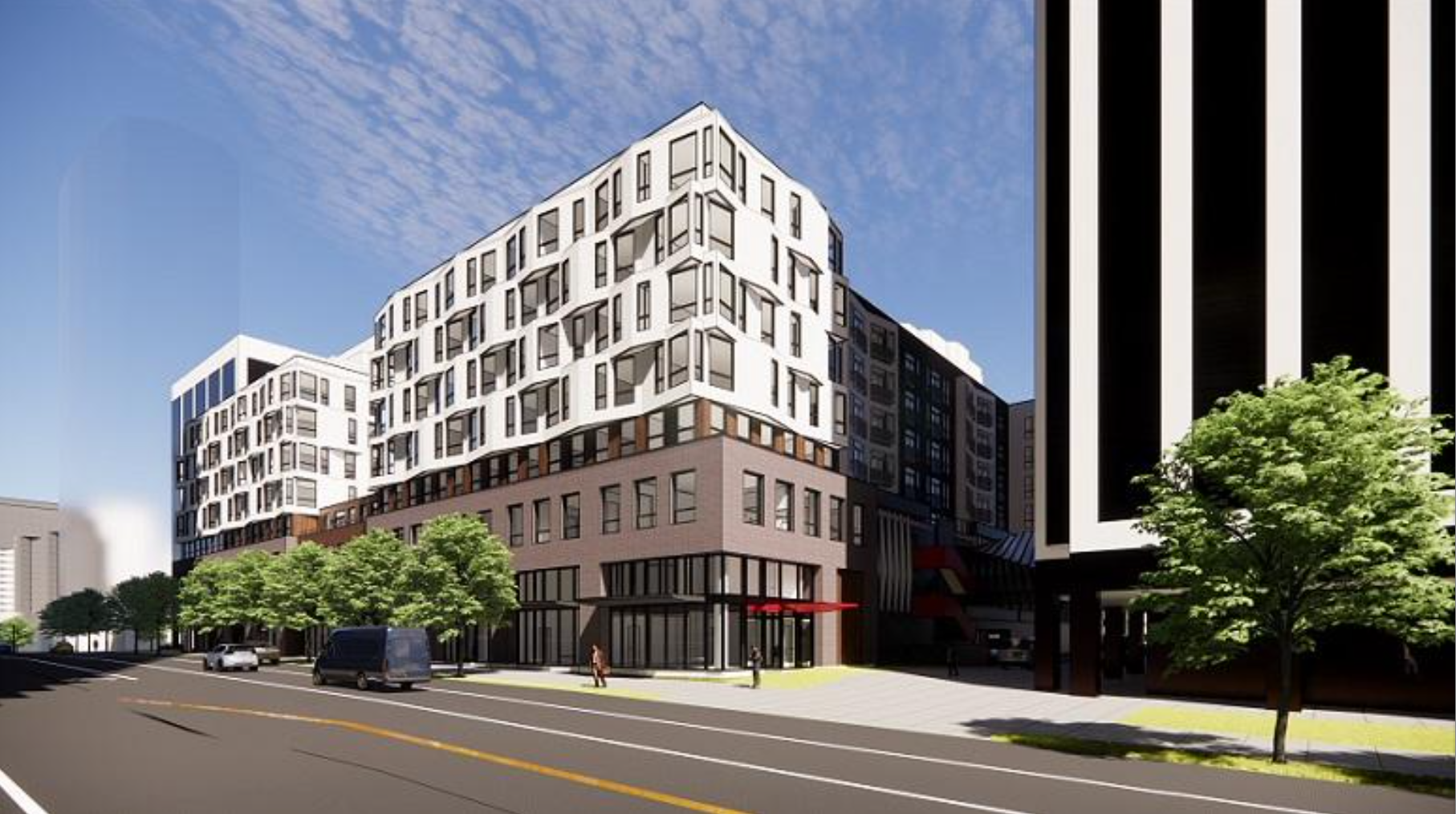 The two apartment buildings that were proposed atop a parking garage in Downtown Bellevue seem closer to construction. The location is 10850 Northeast 8th Street.
The project, "Bellevue 108th Street Mixed-Use Project", recently had new submissions to the City of Bellevue. These included a document to clarify sprinkler design, Phase 1 environmental site assessment, and greenhouse gas emissions worksheet.
The proposed project consists of of the addition of two 5-story residential towers that will consist of 312 apartments. The new buildings will have minimal effect on the existing garage.
The buildings will be 8-stories with 3,900 square feet of retail space, 272,721 square feet of structured parking, and 244,095 square feet of residential space. There will be a total of 900 parking spaces added to the structure.
The existing garage will be screened by the addition of residential lobbies and active uses at the ground floor along Northeast 8th Street.
Next to the parking garage is the site of US Bank Plaza and Plaza Center. Keppel and KBS bought US Bank Plaza, Plaza Center and the parking garage in 2017 for $240 million.