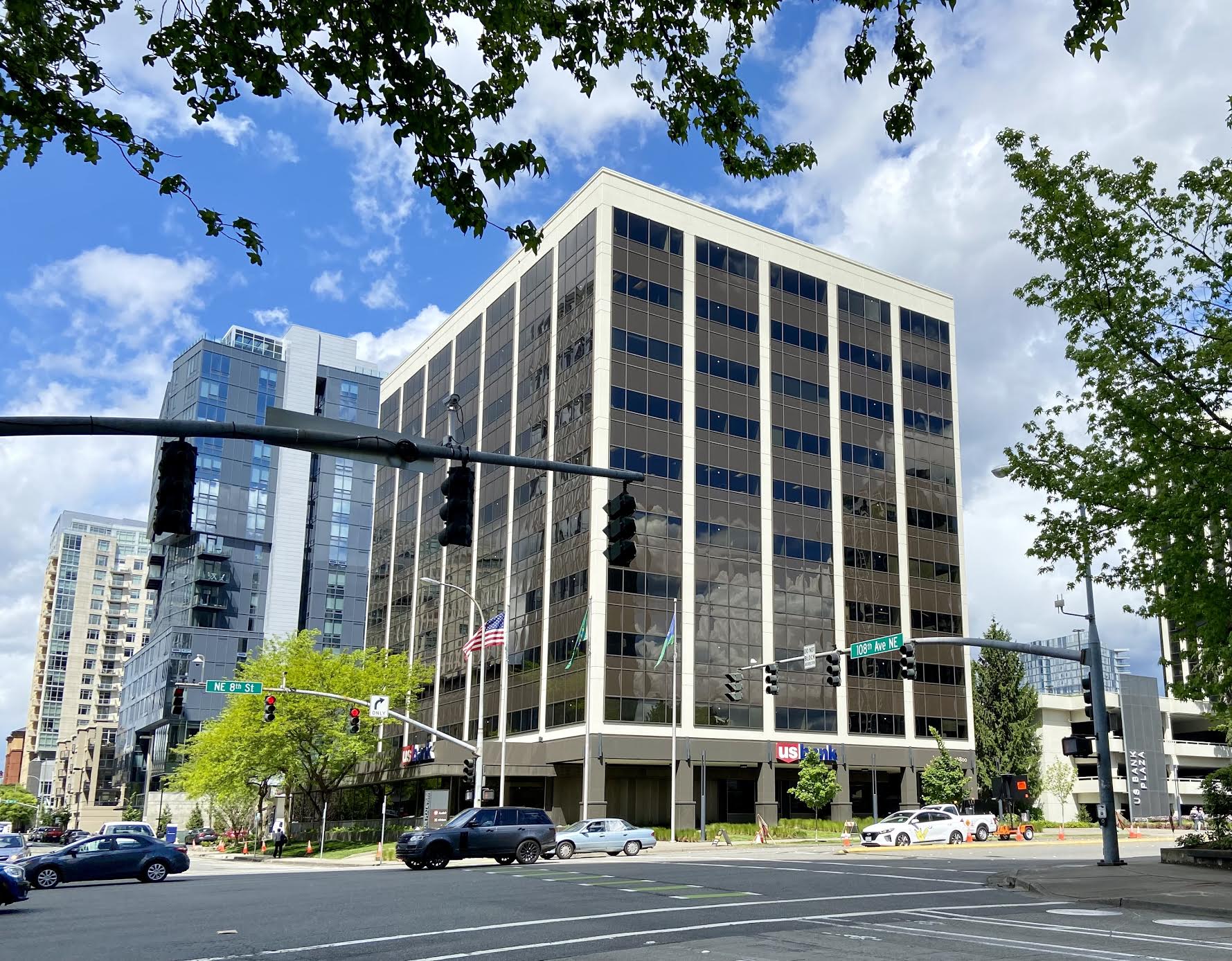 A new multifamily residential development has been proposed in Downtown Bellevue. The site is currently US Bank Plaza, Plaza Center, and their parking garage.
The name of the project is Bellevue Plaza Apartments. The address is 10850 Northeast 8th Street.
According to the City of Bellevue, Bellevue Plaza Apartments will consist of the addition of two 5-story towers over the existing parking garage located on the site. The wood framed towers will provide approximately 312 residential units. The existing garage will remain to service the two existing office towers on site, with additional structural elements added to support the new residential structures.
Proposed details of 10850 Northeast 8th Street include 900 proposed parking spaces, eight proposed stories, and 3900 proposed square feet of retail space.
The apartment is being designed by Encore Architects. The owners of the buildings are Keppel and KBS.
Keppel and KBS bought US Bank Plaza, Plaza Center and the parking garage in 2017 for $240 million.