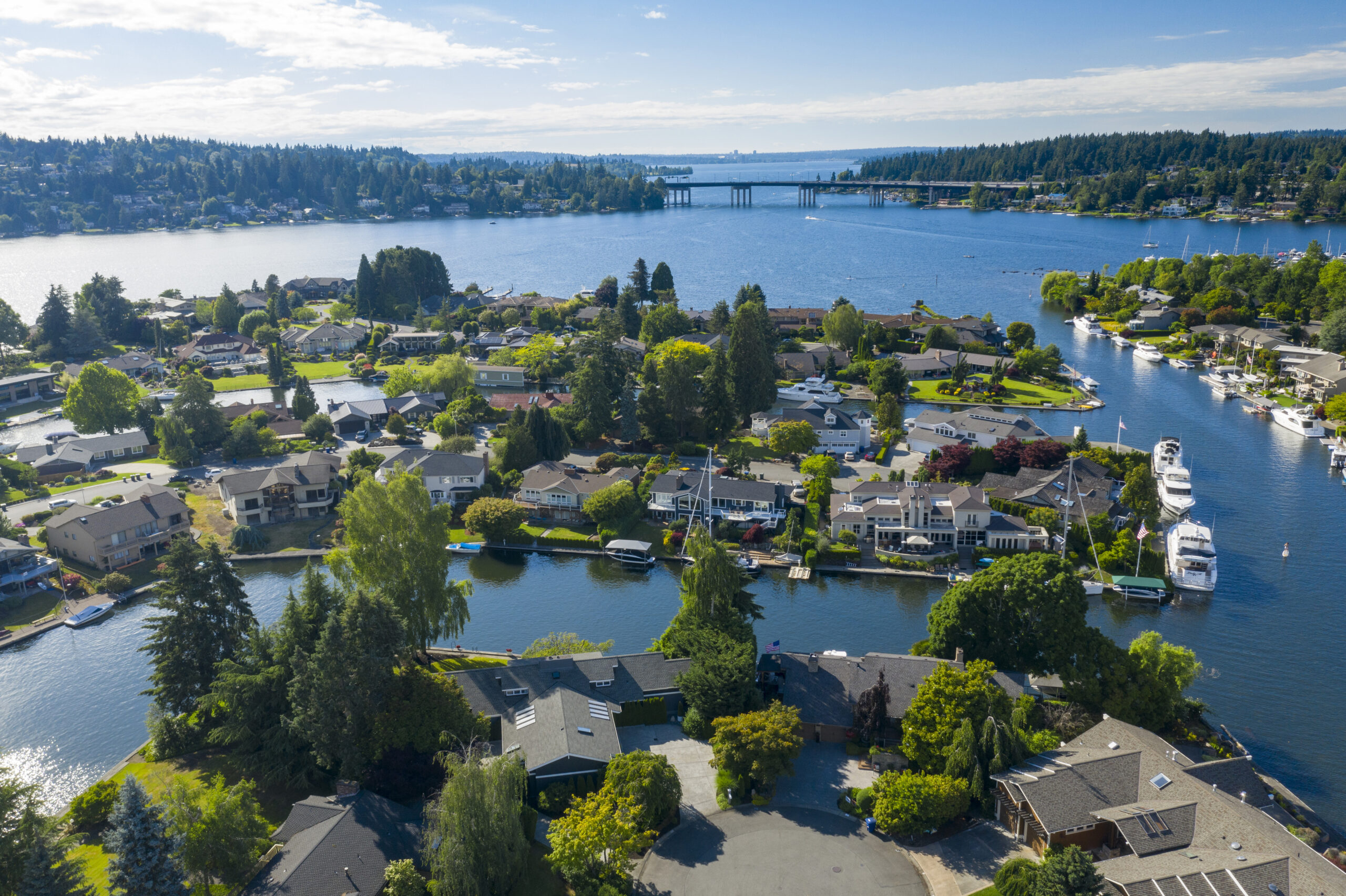 "Inside Bellevue", the Bellevue neighborhood spotlight series, is a unique collaboration between The Brazen's at Windermere Real Estate/Bellevue Commons and Downtown Bellevue Network. Drawing upon their over 30 years of experience living, working, and selling in Bellevue, the esteemed Brazen family provides an exclusive insider's perspective on living in Bellevue and the real estate market.
Our exploration takes us into the Bellevue district of Newport Shores, an exceptional community positioned along canal waterfront and the edges of Lake Washington. This family-centric enclave spans across more than 170 acres and accommodates over 340 homes. The streets within this neighborhood provide an ideal setting for biking and strolling. Moreover, its advantageous proximity to downtown Bellevue and Factoria adds to its appeal, just minutes away.
Situated south of I-90 and to the west of I-405, Newport Shores rests along the Lake Washington shoreline. The Lake Washington bike trail, Newcastle Park, Mercer Slough, and the convenient I-405 corridor form a seamless network of accessibility and leisure.
Newport Shores Real Estate by the Numbers
| Average Price of Home Sold* | Average Price Per Sq Ft* | Average Days on the Market* | Number of Homes Sold in the Last 12 Months | Highest Priced Home Sold in the Last 12 Months | Lowest Priced Home Sold in the Last 12 Months |
| --- | --- | --- | --- | --- | --- |
| $3,180,000 | $974.15 | 14 | 9 | $7,700,000 | $2,000,000 |
*Data from 8/1/22-7/31/23 (NWMLS)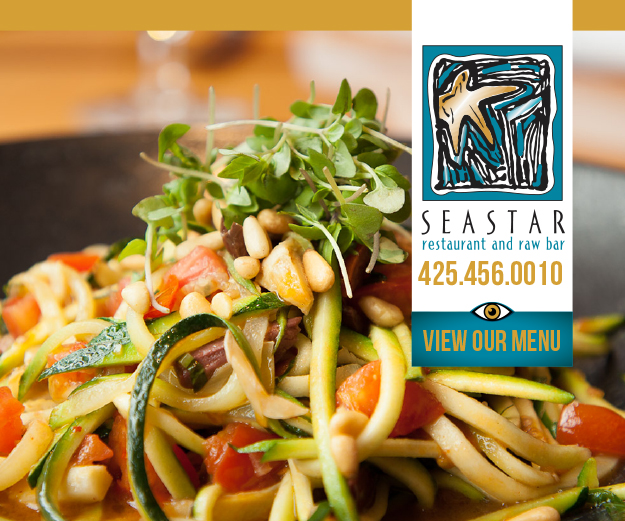 Newport Shores Neighborhood and Amenities
Newport Shores is a luxurious and unique community located along the southeast shore of Lake Washington in the city of Bellevue, Washington. With more than 340 homes in the neighborhood, 100 of them are located on canal waterfront and Lake Washington.
The suburban neighborhood is primarily made up of medium to large-sized homes, with 3-5 bedrooms, single-family homes. The real estate is noticeably well-maintained.
In the serene enclave of Newport Shores, every homeowner is automatically enrolled as a Resident Member of the prestigious Newport Yacht Club, a cornerstone of the community's identity and lifestyle. Operating under the umbrella of the Homeowners Association (HOA), this membership entails an annual due of $200, collected in January. However, this level of affiliation doesn't grant access to the Clubhouse amenities or participation in its activities, unless homeowners upgrade to Active Membership status.
A pivotal shift occurred on January 1, 2005, mandating that all homebuyers within Newport Shores must assume the role of an Active Member in the Newport Yacht Club and maintain this status.
While most Newport Shores homeowners hold the coveted title of Active Resident Members in the Newport Yacht Club, this tier of membership extends beyond the community's boundaries. Even after relocating, members can retain their status by continuing to pay monthly dues, billed every quarter. This entitles homeowners and their immediate families to the full spectrum of club facilities and activities.
For those who own marina slip licenses, a distinct mandate is in place – becoming an Active Associate Member of the Club is compulsory. This entails an initial fee and recurring monthly dues, also billed quarterly. In addition to access to the Clubhouse amenities, Associate Members are welcomed to engage in all Club activities.
Even home renters within the Newport Shores community can become Active Associate Members under the purview of their landlord agreements, subject to Board approval. Marina slip renters, on the other hand, have the flexibility to opt for Active Associate Membership during their occupancy. 
All membership categories, including Resident, Active Resident, and Active Associate, offer perks such as receiving the monthly newsletter and accessing the dedicated member's website.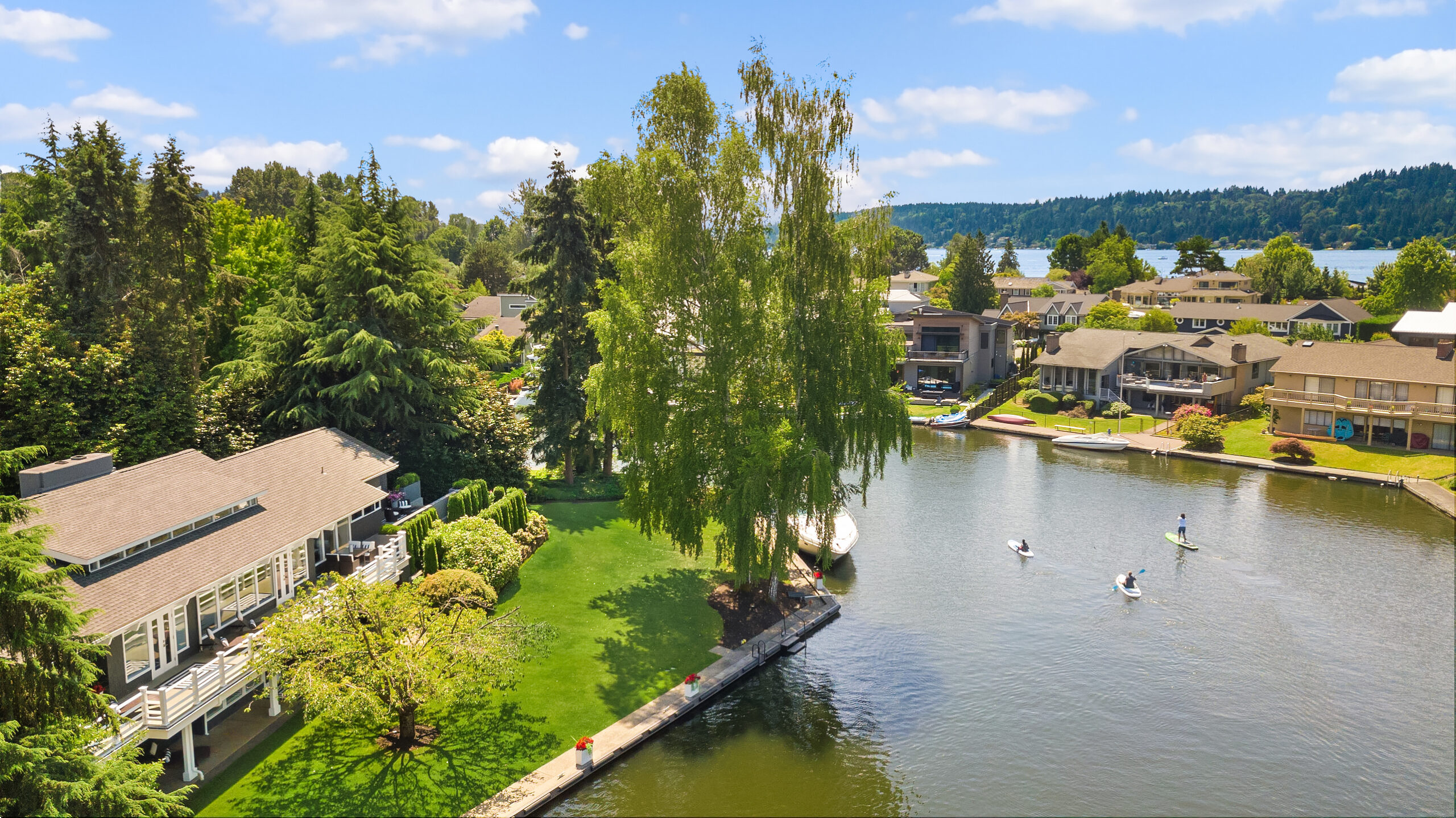 A Glimpse into the Opulent Amenities
One of the standout features of the Newport Shores community is the exclusive Newport Yacht Club. Functioning as a haven of indulgence within the neighborhood, this facility brings together a diverse range of activities, social gatherings, and events designed to cater to members of all age groups.
Among the notable amenities are three regulation-size tennis courts, a half-court basketball court, a children's playground, a sandy volleyball court, a seasonal heated outdoor pool, and a marina. Additionally, a 1,700 square-foot banquet room stands ready for private rentals, serving both members and non-members alike.
The Newport Yacht Club is home to a vibrant swim team, a member of the Midlakes Swim League encompassing 27 teams from Seattle and the Eastside. While the swim team is open to all Active Members, there are 40 additional spots for Community Members who haven't achieved Active Membership status yet.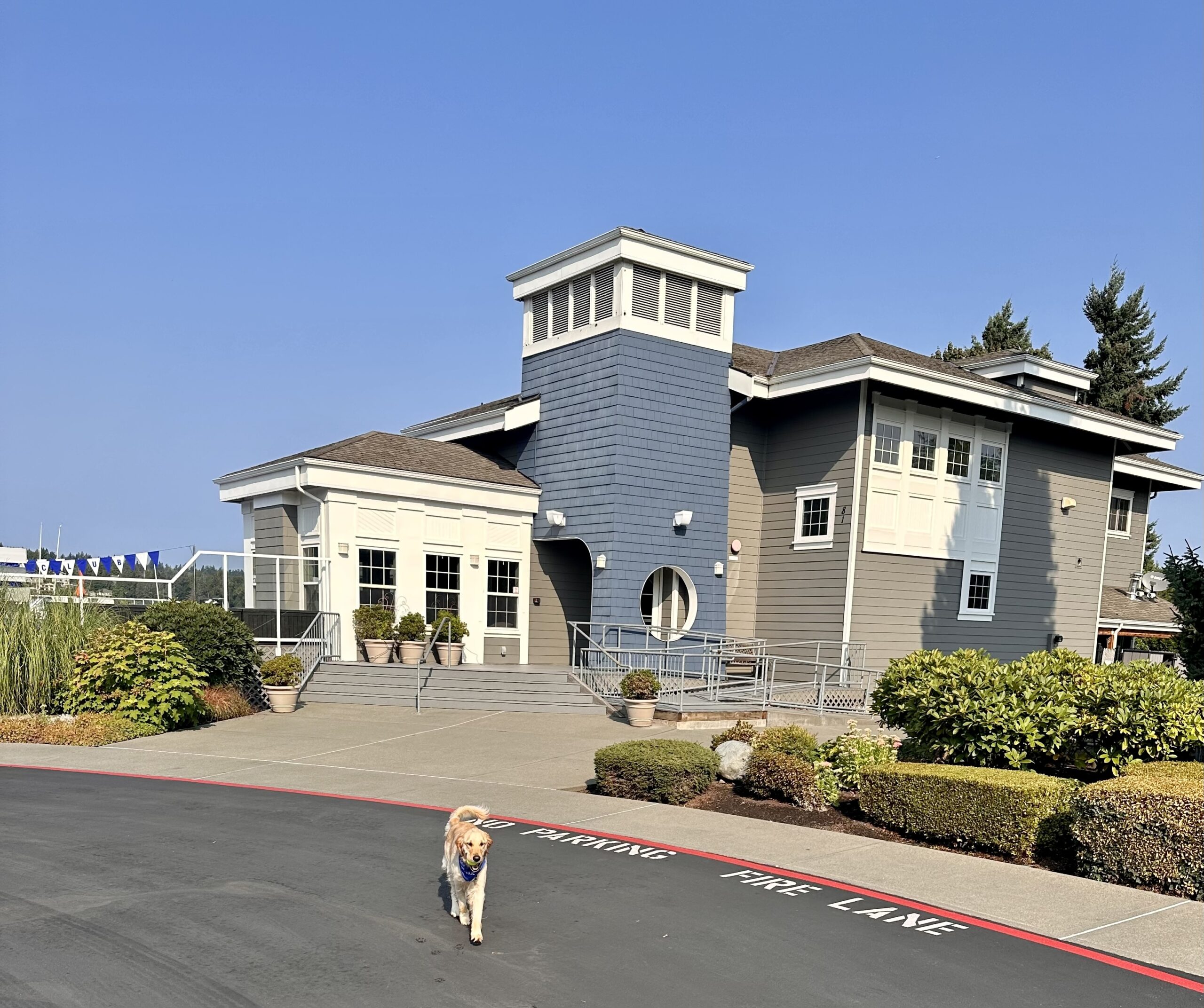 Exploring the Newport Yacht Club Marina
Nestled south of the I-90 Bridge on Lake Washington in Bellevue, the Newport Yacht Club Marina stands as a remarkable feature of the club's offerings. With a collection of 109 slips ranging from 26 to 50 feet in length, each equipped with 30-amp power and water connections, the marina caters to boat owners' needs. Approximately 50 slips are available for annual and 6-month lease contracts.
Marina slip renters have the option to gain Active Associate Membership status, allowing them access to a wider range of privileges. By paying Average Price of Home Sold* Average Price Per Sq Ft* Average Days on the Market* Number of Homes Sold in the Last 12 Months Highest Priced Home Sold in the Last 12 Months Lowest Priced Home Sold in the Last 12 Monthsan initiation fee along with active monthly dues, these renters can immerse themselves in the club's offerings for the duration of their slip occupancy.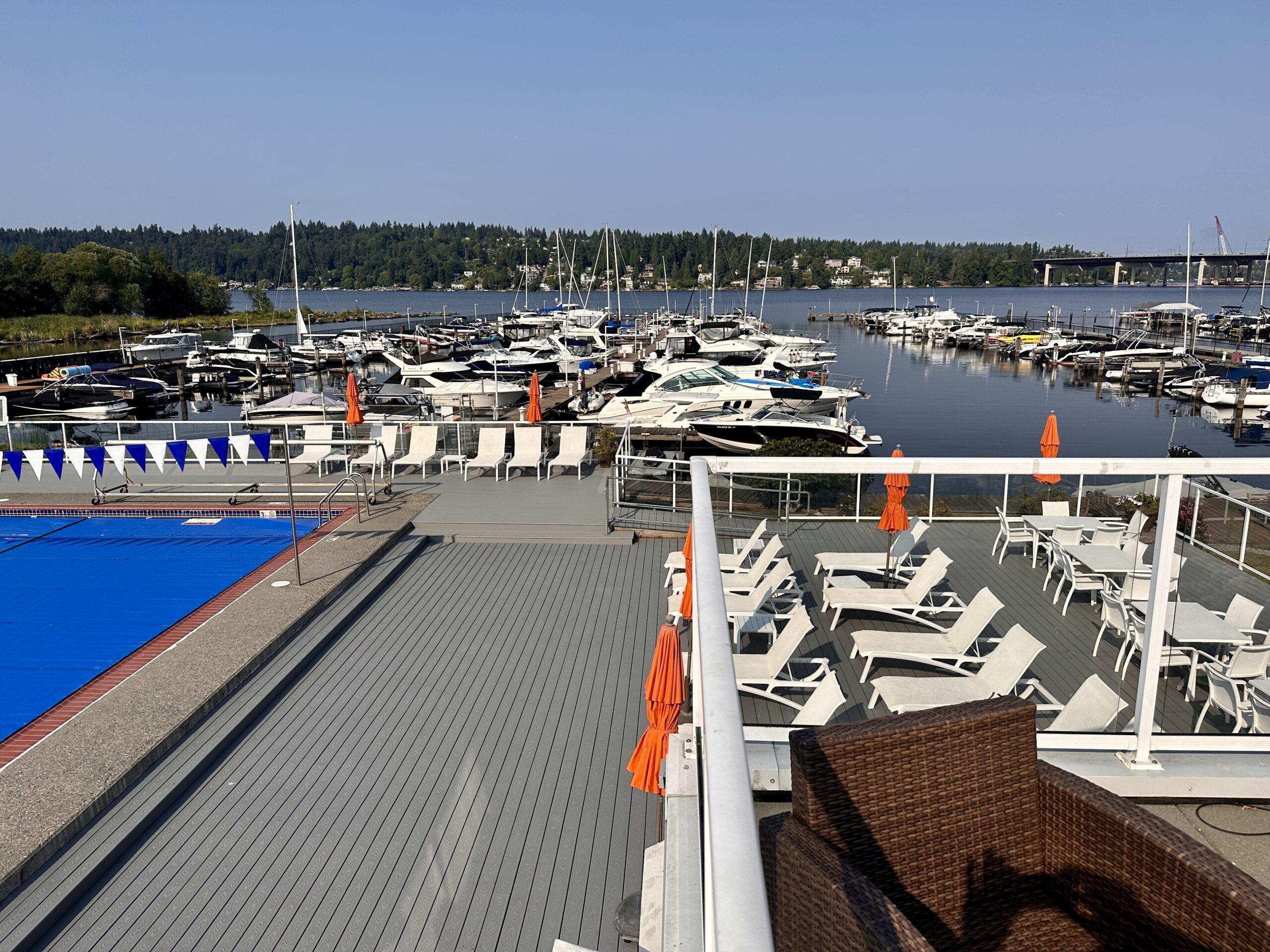 Development History of Newport Shores Community
Stepping back to the early 1960s, Newport Shores began to take shape as homes first graced its landscape. This picturesque community exudes a unique charm that blends a rich history with modern amenities.
Central to the allure of Newport Shores are the three tranquil canals that meander through the neighborhood, offering homeowners a sanctuary for their boats.
For the waterfront homeowners, the experience goes beyond the mere aesthetics. Their backyards unfold into lush green lawns and generous entertaining spaces that seamlessly transition to the canals. With secure boat moorage, these residences cater to outdoor and water enthusiasts, fostering a lifestyle that encapsulates indoor and outdoor living.
While the legacy of the 1960s homes endures, the neighborhood has evolved to accommodate modern preferences. Among the eclectic housing mix, new construction waterfront estates have emerged as prominent symbols of luxury, with some commanding prices exceeding $10 million.
The fabric of Newport Shores is tightly woven with a sense of community, a value held dear by its residents. Clean streets, meticulously manicured landscaping, and a palpable pride of ownership contribute to the neighborhood's warmth and appeal. It's not just a collection of homes, but a family-friendly environment where community bonds run deep.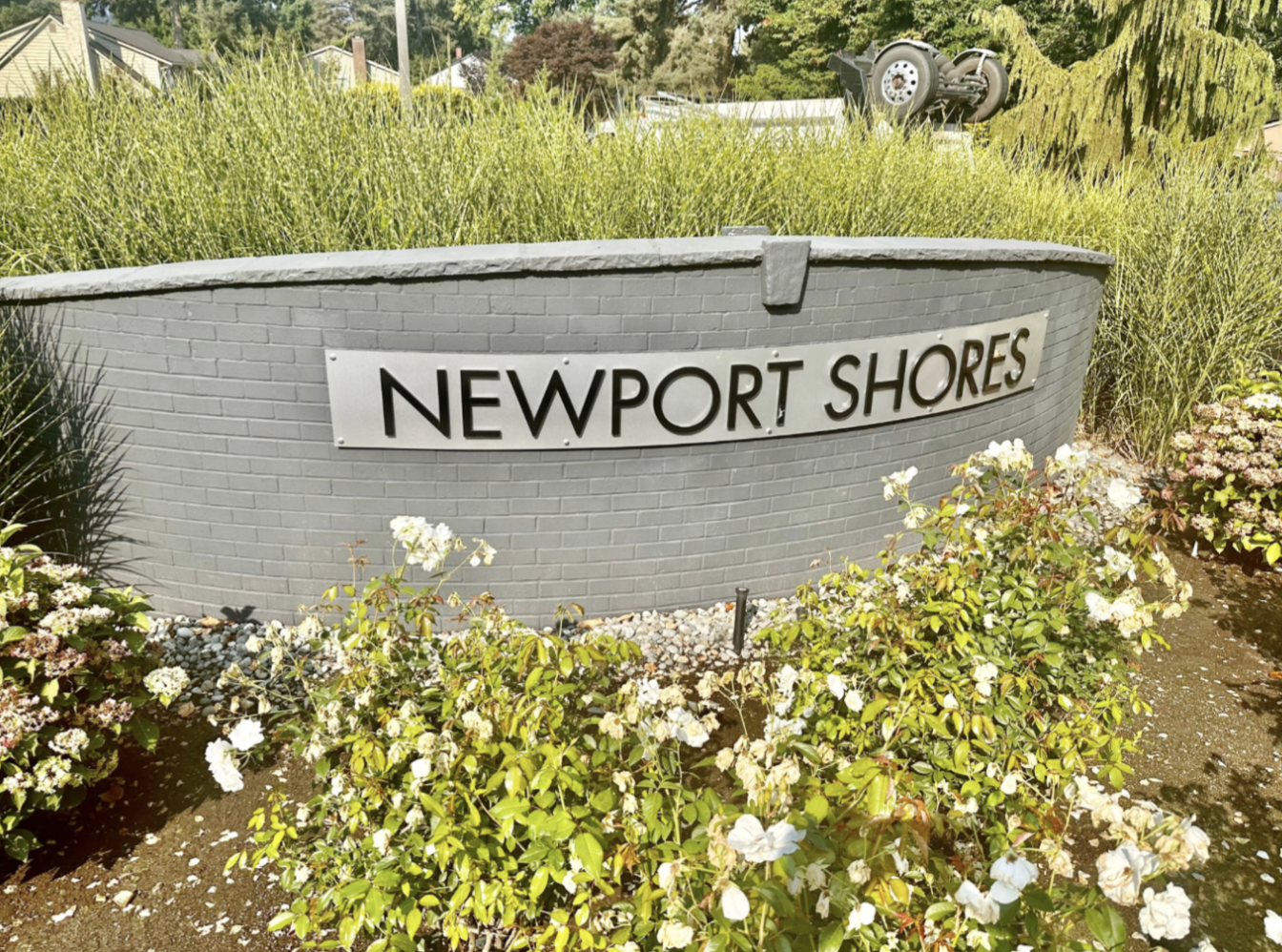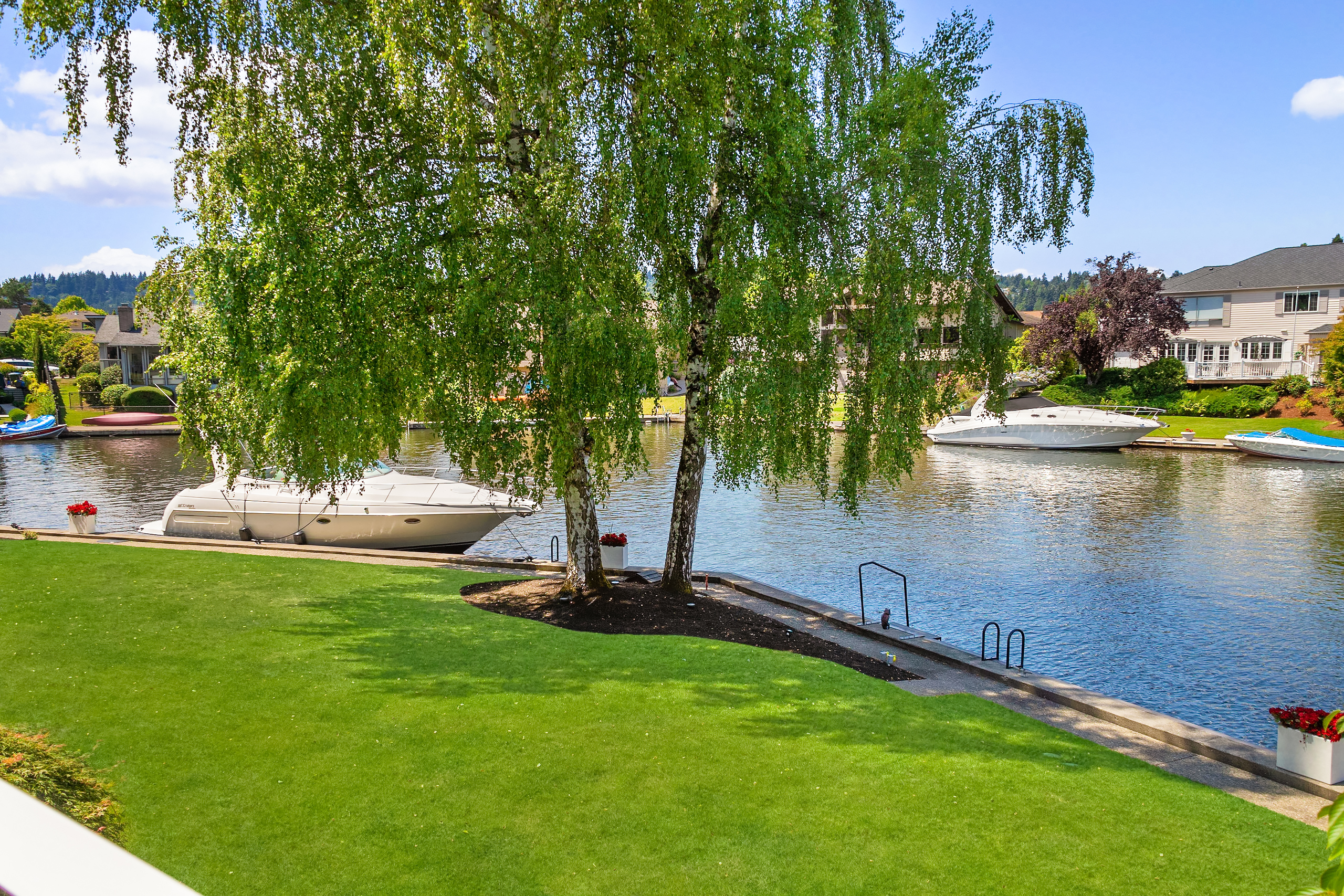 Noteworthy Events
The Fourth of July stands out as a significant event, marked by its scale. Local activities encompass a variety of engaging events such as a fun run, a tennis tournament, a pet parade, a pie-baking contest, a chili cook-off, and both live and silent auctions. Another noteworthy occasion is the Commodore's Ball.