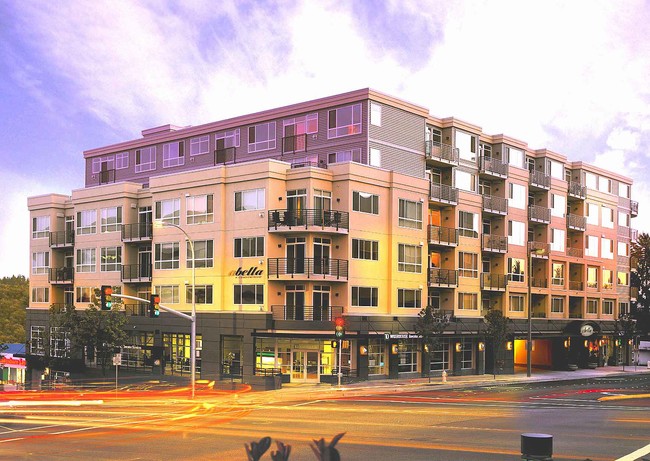 Abella condos in Downtown Bellevue feature one, two, and three bedroom floor plans. The building was build in 2001 and has a retail level that includes First Citizens Bank and Subway. Abella condos are situation next to many commercial office buildings including Bellevue City Hall, Puget Sound Energy Building, City Center Plaza, and Skyline Tower. Marriott Bellevue is located next to the building, which is great for out of town guests, as well as having a meal or drink at their restaurant.
Address: 300 110th Ave NE
Units: 83
Year Built: 2001
# of Stories: 6
Contact Jason Foss for information about condos for sale at Abella. Jason is a recognized real estate agent specializing in Downtown Bellevue condominium projects.