Lea,
You've talked a lot about food and dining in Downtown Bellevue, but there has got to be more to do than just eat. I heard that Bellevue has a pretty good arts fair every summer; can you tell me anything about it?
– Enough with the Eating
Dear Enough with the Eating,
Downtown Bellevue does have a wonderful arts and crafts fair every summer. It is put on by the Bellevue Arts Museum (B.A.M.) and is sponsored this year by Microsoft. The
BAM ArtsFair
runs Friday, July 25 – Sunday, July 27, and you'll be sure to notice from all of the traffic congestion
it creates! If you're close enough to walk, then I suggest it. This year the
ArtsFair
will not only utilize the outdoor space and parking lots surrounding Bellevue Square, but will also feature unique art expos and displays throughout the Bellevue Collection, one being a "High School Arts Expo."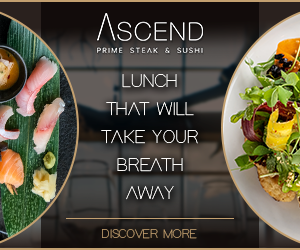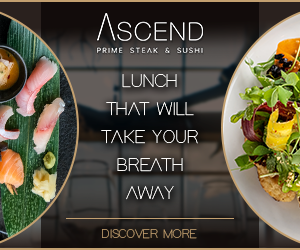 An extention of the
BAM ArtsFair
is the
6th Street Fair
, which will feature more than 120 artists from wood and glass artists to musicians. This is certainly an event to bring the whole family to. The
6th Street Fair
will have lots of food and hand-on crafts for kids, and the
BAM ArtsFair
always includes an area especially for kids to explore creative art mediums.
If you appreciate art, and haven't been already, I encourage you to visit the
Bellevue Arts Museum
itself. It was established in 1975 and now lives on Bellevue Way in a beautiful building designed by Steven Holl, a renowned architect. A great way to check out the gallery is on the first Friday of every month. They offer free admission to the public from 10am – 9pm. The museum's focus is on contemporary art, and the interior of the building itself is something to go see.
If you and your kids are feeling crafty this weekend, BAM is holding a free art workshop on felt flowers from 1pm – 3pm, inspired by one of the current exhibits they have on display. If you are an art patron yourself, there is also adult fun on Wednesday, July 23. BAM and The Westin Bellevue are holding a Patron Party, featuring a silent and live auction, dinner, and a talented display of art. Tickets may be purchased online through BAM.
Also, as we reported previously, The Bellevue Sculpture Exhibition: Sculpted Green is running now through October 5th in the Downtown Park and City Hall. 38 environmentally-inspired sculptures are on display, created by artists from Washington, across the US, and Canada.
So enough with the eating (except for maybe at the Street Fair), Downtown Bellevue is all about art this month!
– Lea
Let me know what you'd love to see at the Bellevue Arts Museum! Click through to leave a comment or write me at lea@downtownbellevue.com!