The multi-use Bravern project is beginning to take its final shape. The Neiman Marcus and Microsoft signs are up, and Microsoft has already begun moving employees into one of their office buildings. The next big turning point for the project will be in September when The Shops at The Bravern are planned to open.
Wayne Hussey, Sr. VP of Store Development at Neiman Marcus, led a tour of their future space, which is currently under construction at The Shops at The Bravern. We were led through areas that were filled with construction workers, tools, dark lighting, and maps – but when open will be filled with luxury clothing brands including Chanel, Prada, Cartier, and much more. During the tour Mr. Hussey informed us that the store will offer a restaurant, Mariposa.
In addition to Neiman Marcus, the hard hat tour featured stops through other retail locations. One location that stood out was Wild Ginger's future space. The space features large windows that allow for lots of light. The restaurant will be slightly smaller than its Seattle location, but will have a multiple floor layout and include a bar area.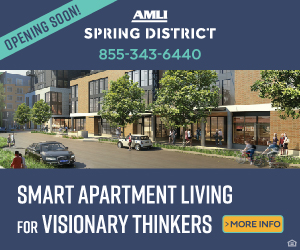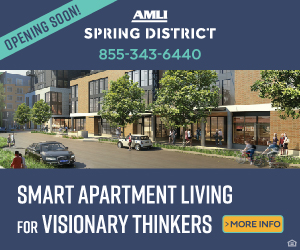 The Bravern's European inspired destination, which is centered on its over 300,000 sq.-ft. luxury retail, is starting to become a reality. September is less than 7 months away; surely the construction workers will be scurrying to make their deadlines, in preparation for the holiday shopping season.