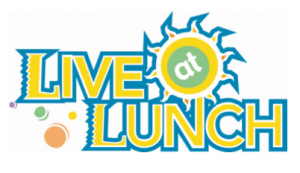 The Bellevue Downtown Association will once again present their 'Live at Lunch Concert Series' for 10 weeks this summer, beginning Tuesday, July 7th. This year's free concert series will take place every Tuesday, Wednesday, and Thursday. This year the BDA added Wednesdays to add more concerts to the series, which will bring the grand total to 30 performances over the 10-week span, ending September 10th. The concerts will take place at several outdoor plazas and open spaces within the downtown core and will last from noon to 1:30pm.
Local bands and artists will entertain at the events with a wide verity of genres each week. Some of the most anticipated concerts will include Michael Powers, Deems Tsutakawa, and a Rockaraoke contest. Check out the Concert Series Schedule (below) for dates, locations, bands, and genres.
Those who attend the concerts will be eligible to enter to win 2 Southwest Airlines tickets and lunch for 2 for a year at Tap House Grill or Palomino (A $50 gift card for 12 months, totaling $600) ! Also, the BDA has teamed up with Hopelink's End Summer Hunger Campaign and will have a booth set up to accept cash and food donations at all Thursday concerts that will be hosted at the Galleria.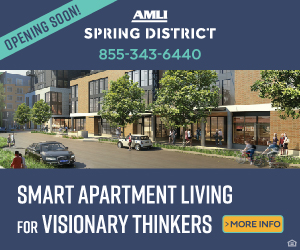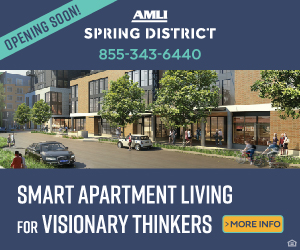 2009 Live at Lunch Concert Series Schedule
Date/ Bands/ Location
July 7 SRJO Quartet ● Jazz Quartet Skyline Tower
July 8 Greta Matassa ● Jazz Vocalist Bellevue City Hall
July 9 U277 ● A Tribute to U2 Bellevue Galleria
July 14 Gin Betty ● Rock/New Wave/Country City Center Plaza
July 15 New Age Flamenco ● Flamenco Soul Expedia Building
July 16 Emerald City Throwdown ● Hits from 60s to Today Bellevue Galleria
July 21 Joey Jewell, Sinatra at the Sands ● Frank Sinatra Hits Newport Tower
July 22 Lindsay Tomasic ● Singer/Songwriter TEN20
July 23 Take One Band ● Dance & Rock Hits Bellevue Galleria
July 28 Cheryl Serio ● Jazz Cabaret Civica Office Commons
July 29 Jukehouse Hounds ● Classic Country Plaza Garage
July 30 Buckets of Rain ● Rock n' Roll Bellevue Galleria
Aug. 4 Wes Jones Band ● Traditional Country KeyCenter
Aug. 5 Thomas Marriott Trio ● Trumpet Artist Symetra Financial Center
Aug. 6 Idol Eyez ● Top 40 from 70s to Today Bellevue Galleria
Aug. 11 Scott Lindenmuth Trio ● Jazz Standards The Summit
Aug. 12 Michael Martinez Quartet ● Funky Samba Pacific Plaza
Aug. 13 Jonathan Harris ● Country Singer/Songwriter Bellevue Galleria
Aug. 18 Gail Pettis Quartet ● Jazz Vocalist Skyline Tower
Aug. 19 Michael Powers ● Jazz Guitarist Expedia Building
Aug. 20 Rockaraoke Contest ● They Play, You Sing! Bellevue Galleria
Aug. 25 Bill Anschell Trio ● Jazz Pianist & Composer Bellevue City Hall
Aug. 26 Jovino Santos Neto Quarteto ● Brazilian Jazz Civica Office Commons
Aug. 27 The Relay ● A Tribute to The Who Bellevue Galleria
Sept. 1 Josh Rawlings Trio ● Jazz Trio City Center Plaza
Sept. 2 4th Degree ● Jazz-Rock Band Skyline Tower
Sept. 3 Crème Tangerine ● Beatles Cover Band Bellevue Galleria
Sept. 8 Deems Tsutakawa ● Jazz Pianist STIR Martini + Raw Bar
Sept. 9 Pearl Django ● Gypsy Jazz Expedia Building
Sept. 10 Stephanie Schneiderman ● Northwest Singer/Songwriter Bellevue Galleria