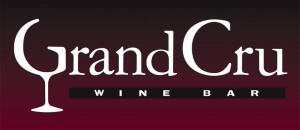 Grand Cru was offering 2-course meals on select Wednesdays in October for FREE. True, I swear – I went; enjoyed my soup and pasta (while both courses were already pretty good, they were made even better by being free). But with 2 glasses of wine and desserts, the bill was still about $40.  When was the last time you had much delicious, quality food prepared by a local restaurant owner (who is happily NOT part of a corporate chain)? Never? Yeah, that's what I thought.  🙂
Well, Grand Cru's promo was so popular that it's now back for good. Get this: Each Wednesday and Saturday the free 2-course menu is back. No additional purchase necessary, but you do have to call for reservations before you show up.
Call them at (425) 455-4278 and claim your free food!