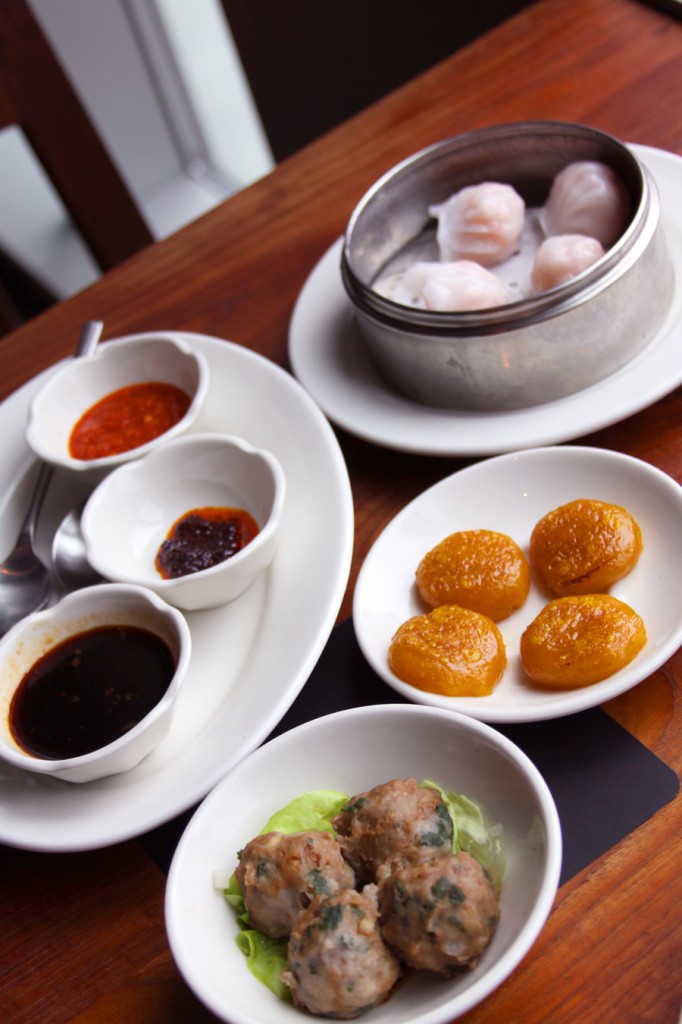 When a longtime patron of dim sum describes memories of weekend meals spent with family and watching the food carts with towers of steamer tins roll by, they will most likely speak of it with great affection. A parent introducing a wonderful new flavor, sharing the last bite of something with a beloved grandparent – these meals of gathered company become collective experiences. Dim sum is Chinese for "touch the heart," to imply that this is a light meal to enjoy with tea and company, but it is a double entendre, as dim sum has evolved into a tradition for many families and friends to come together at the table and spend quality time over a meal. Bellevue's Wild Ginger is presenting their own dim sum experience, in the hopes that this meal will touch many hearts.
Currently available in only the Downtown Bellevue location, Wild Ginger, located in The Bravern, has composed a unique weekend brunch menu that offers both dim sum and hawker cuisine on Saturdays and Sundays, 10am – 3pm. For those unfamiliar with the term, hawker centers are food court-like setups, popular throughout Asia offering a wide variety of freshly-made local favorites. Wild Ginger's hawker-influenced specialties include brunch-friendly Thai and Vietnamese omelets and fried rice. Their omelets are served as a thin cake of scrambled egg, mixed with a variety of herbs, spices or meat, designed to be sliced and shared. A side of aromatic potatoes and vegetables are included as an Asian-inspired hash to accompany the eggs. Tamarind and black beans pleasantly infuse the potatoes with a depth of flavor that nicely integrates the East/West combination. Soup is, indeed, good food, and has been a common breakfast offering in Asia. For those wanting something beyond the familiar territory of eggs and potatoes, or just a taste of home, Wild Ginger includes several coconut and seafood-base soups as well as jook, a simple comfort food of rice porridge and chicken.
The dim sum options include shareable familiars like shu mai (pork and shrimp dumplings), hum bao (steamed buns filled with pork or vegetables), and har gow (shrimp dumplings). It's not meant to be a conventional dim sum menu, more of a "greatest hits" for enthusiasts and a friendly introduction for those afraid of seeing something straight out of the dining scene in Temple of Doom. To those wary of the exotic – fear not! Dumplings like the har gow have a pristine, light flavor, letting the chunks of steamed shrimp take center stage, and the meatball beef dumplings seasoned with five-spice and fresh cilantro offer a nice balance of heavier flavors. Chili sauces and oils are available to customize the items to one's taste, which is especially good with the kabocha squash dumplings. Blessed with the symmetry of savory-sweetness, these little pan-seared dumplings are like a filled mochi (rice cake), whose nutty flavor becomes especially heightened with an addition of spice. Described by the server as being reminiscent of a peanut butter cookie, the flavor evolves with the addition of chili oil, becoming something new, and most definitely memorable.
For those who crave pancakes or Belgian waffles, the Malay coconut peanut pancake is a mix of candied and natural sweetness. A dessert item, it appeases the breakfast sweet tooth with its sponge-y, crepe-like pancake, folded over a crunchy mixture of chopped peanuts and coconut, then drizzled with a rich caramel. There are also fresh-made doughnuts which are shaken in bags filled with cinnamon and sugar, reminiscent of malasadas or beignets – this seemed an especially popular choice with families, judging from the delighted looks on children's faces as they watched the freshly coated sugar-dusted treats emerge from the bags. Overhearing several conversations from people in the restaurant, parents encouraging their children to try new flavors, families gathering to share a Sunday meal, it all had the makings of the principle behind dim sum. The communal spirit behind a meal is a thing to encourage and delight in, and the enjoyable new brunch menu from Wild Ginger in Bellevue is a good place to start building those new memories.
Wild Ginger Bellevue
11020 NE 6th St. Ste 90, 425.495.8889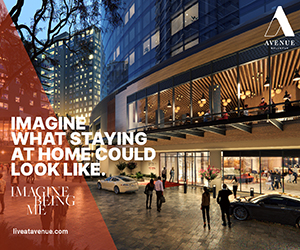 [nggallery id=22]