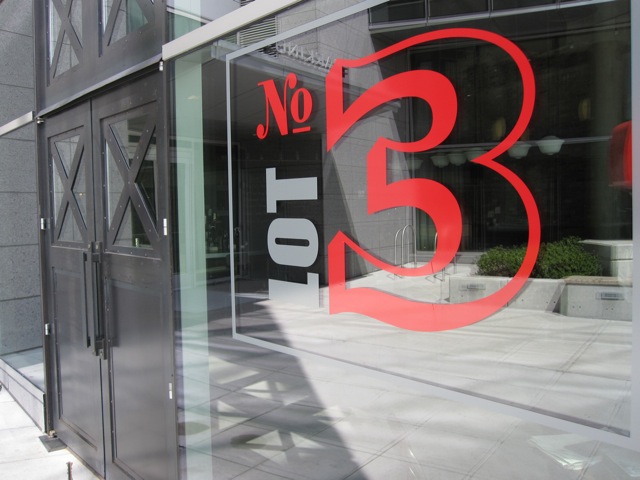 Purple Café and Barrio, which are both Heavy Restaurant Group concepts, have introduced their 3rd restaurant, 'Lot No. 3,' at the base of Bellevue Towers. With an impromptu soft opening Friday night, the new place was already bustling with excited customers.
From the décor to the menu, the Lot No. 3 is unique and like nothing Bellevue has seen before. The menu offers a delicious take on pub comfort foods, including snacks such as spicy nuts, a soft pretzel with house-made mustard, a hot dog, a peanut butter bacon and jelly sandwich, a jar cake, and more. Also on the menu are more traditional items such as salads, sandwiches, and cheeses to choose from. As any traditional pub would, they have a great selection of beers and other mixed drinks.
Inside the 2-story space one will notice nice touches like drink specials hand-written on a chalkboard, honeycomb glass beer mugs, candlelit Mason jars adorning every table, and an eclectic mix of chairs and cozy seating.
The restaurant will be open until midnight this Saturday, closed this Sunday, and then open again for business on Monday, May 24th starting at 4pm.
460 106th Avenue
Bellevue, WA 98004