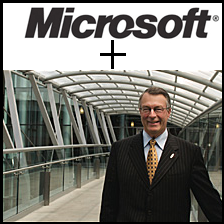 On Friday, Kemper Freeman and Microsoft each contributed $1 million to the Tateuchi Center, bringing the current funding to $62 million. The total fundraising needed for the project is $160 million.
There has been much speculation about Kemper Freeman's campaigns against Initiative 1125, which would prohibit converting highway lanes to light-rail tracks. Microsoft on the other hand has been for the Initiative. The contribution to the Tateuchi Center from both parties has been made to be seen as symbolism that disagreeing on 1 topic does not mean that parties cannot come together and be productive on another. Statements from both groups were made publicly to reinforce this sentiment.
It's important to note that both parties have previously made significant contributions to the project already. Microsoft has previously donated $1.1 million, and Freeman has made what is likely the most significant and visionary contribution to the project – the land itself. The land is valued at $8 million.
The project, which brings a 2,000-seat concert hall and 250-seat cabaret theater to Bellevue, needs about $80 million more to be raised before they can break ground on it, according to John Haynes, Tateuchi Executive Director and CEO.