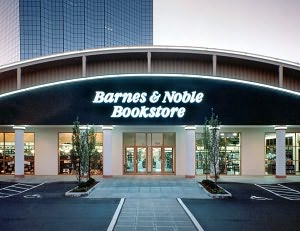 Sterling Realty Organization, the owner of the development on 106th Ave NE, between NE 8th and 6th streets, in Downtown Bellevue, is hinting at redevelopment of the area. This information comes as recently reported, by The Bellevue Reporter
The current street is home to Barnes & Noble, Mars Hill Church, Starbucks, and other several other commercial buildings.
The report states that Sterling Realty Organization is in talks with a company to develop a ground lease for an office building, and possibly a phased development as well. The report did not offer any suggestions as to potential tenant(s) or timeline(s). However, the Barnes & Noble lease ends in February 2014.