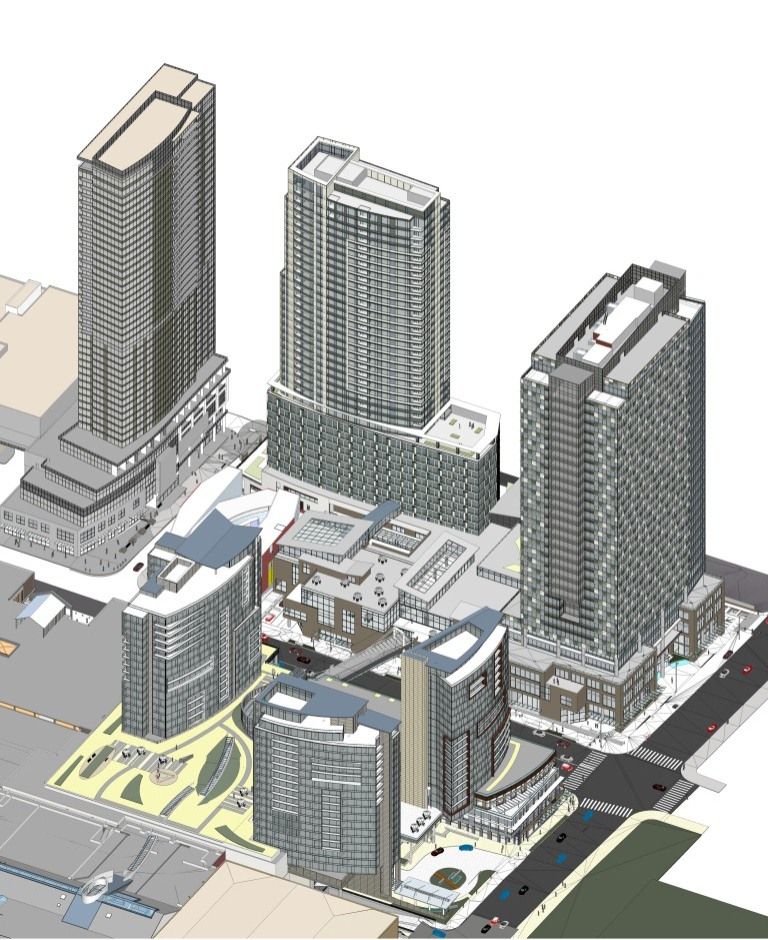 According to a press release Kemper Development Company announced that they will go forward with their mixed-use expansion. The project is planned to begin in 2014 and will be completed by fall 2016.
As anticipated the addition will be in the form of retail, hotel, residential, dining, and entertainment. The project is planned to set back Kemper Development Company $1.2 Billion. The project will add 2 million square feet in total. 375,000 square feet will be dedicated to new retail, dining, and entertainment spaces. 700,000 square feet of the plans are dedicated to new Class-A office space. Also as previously announced the project will include a 250-room boutique hotel, and about 500 high-end residential units. The project will include 3,700 parking spaces in two 6-level underground parking garages. And yes, the parking garages will continue to be free.
There has not been any tenant announcements made yet for any of spaces. This release is likely a signal to potential tenants that the plans are official and construction will begin in 2014.
Other interesting facts from the Bellevue Collection press release:
48 consecutive months of sales increases
The Bellevue Collection receives more than 22 million shoppers
Retail sales at $853 per square foot (This is double the International Council of Shopping Center's industry average)