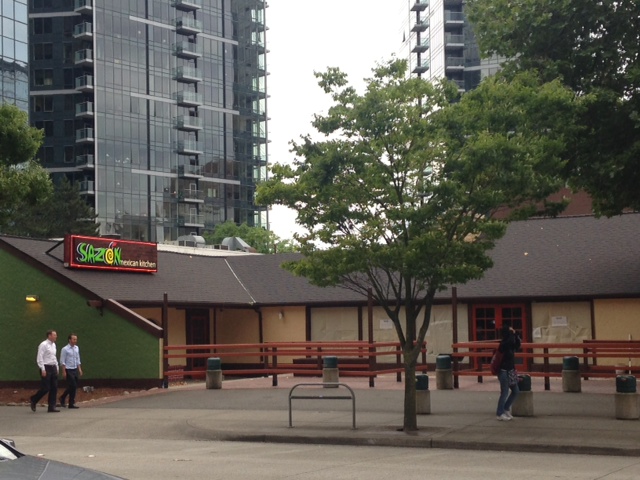 Sazon Mexican Kitchen has opened where Las Margaritas was previously located in downtown Bellevue. The new restaurant is open for lunch, dinner and also offers happy from 4-6PM.
The land that the restaurant occupies was sold for $31 million, which was reported in June. With this restaurant opening it is unlikely the owners of the land will start developing in the short-term.
Sazon's menu offers Mexican food favorites, such as nachos, tacos, enchiladas, carne asada and more. To view the menu or learn more about Sazon Mexican Kitchen visit their website.